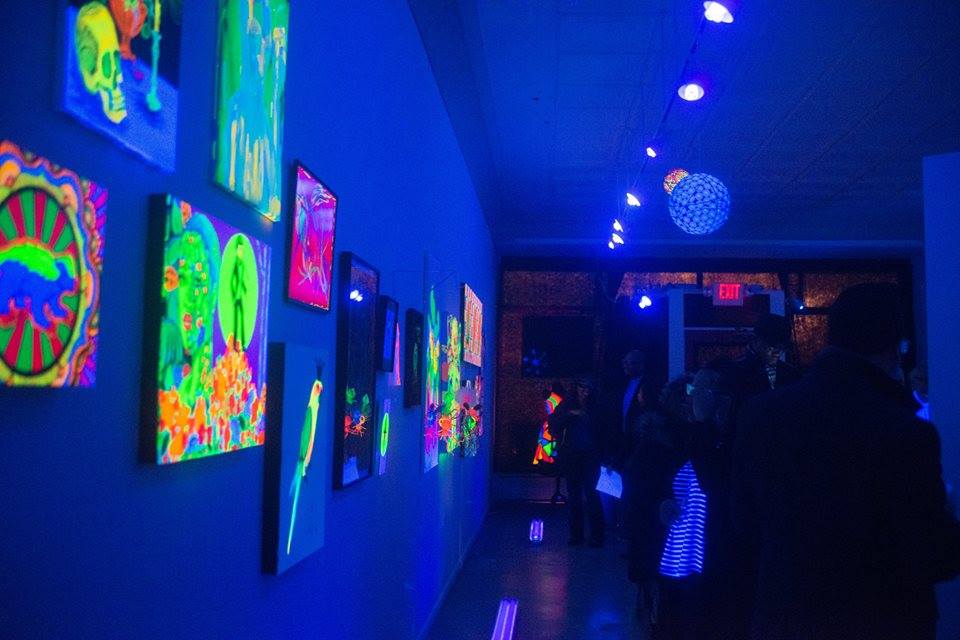 Friday, Jan. 6  •  5 to 10pm
Each year, the Cleveland-based DayGlo Color Corporation donates gallons of its unique paint to artists throughout Northeast Ohio. The artists use the paint to create original works, and then the gallery is lit up with ultraviolet (black) light, creating an electric environment that's like nothing you've ever seen. The show will be on display until February 12.
During February's Walk All Over Waterloo, Waterloo Arts will host a black light dance party featuring DayGlo face painting, DayGlo hairspray, DayGlo crafts, and glowing cocktails.
Day-Glo Color Corp. is the world's largest manufacturer of daylight fluorescent pigments–they make everything from subtle specialty effects, to glow-in-the-dark pigments, to classic fluorescents. DayGlo has served the world's color marketplace since the 1930's.
This show makes me want to paint!
Waterloo Arts, 15605 Waterloo Road, Cleveland. 216.692.9500
---
Terry completely spoiled us and making it an evening we will never forget:
Night Out In Little Italy.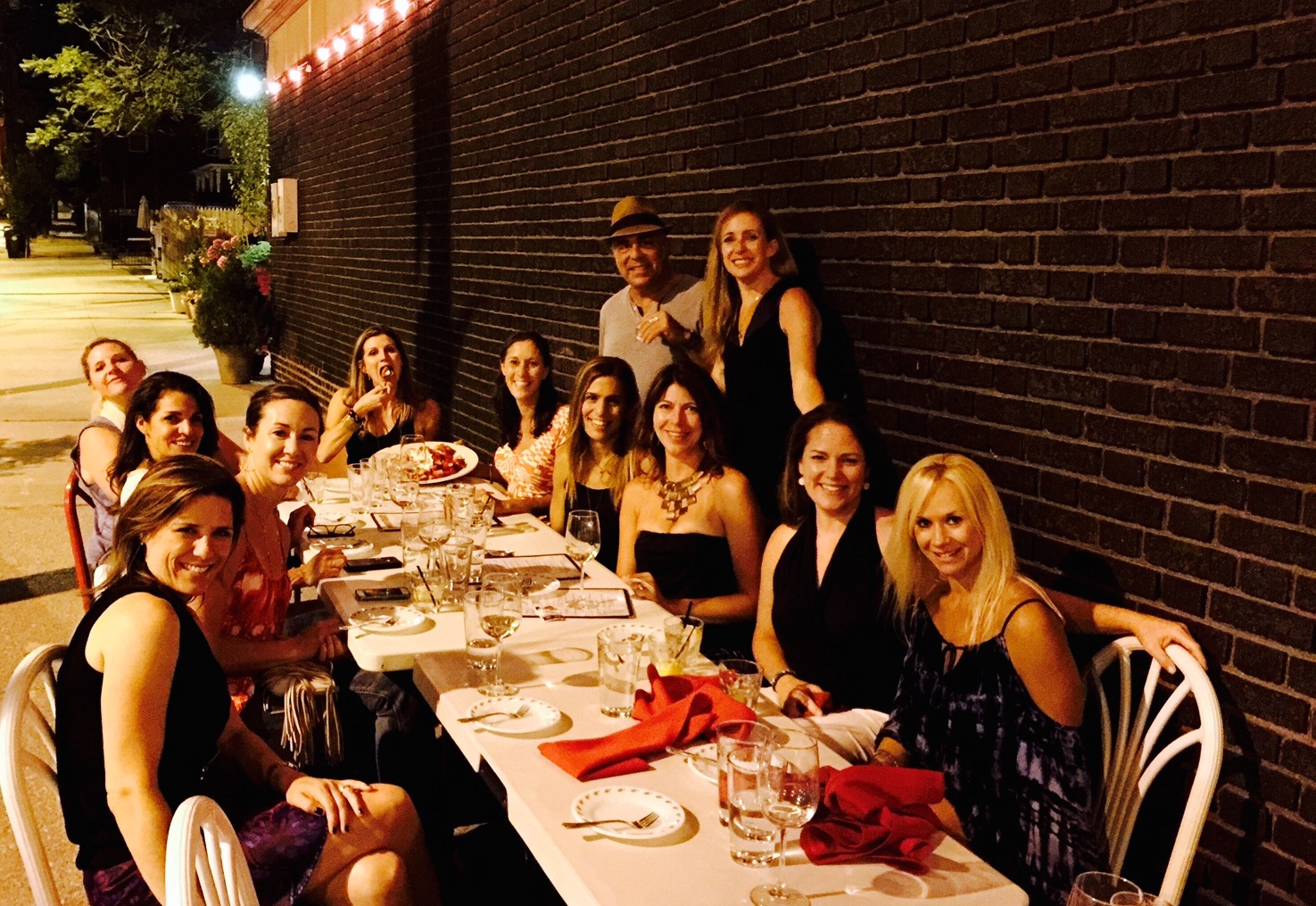 ---
There's a New Policy at Beachwood Place.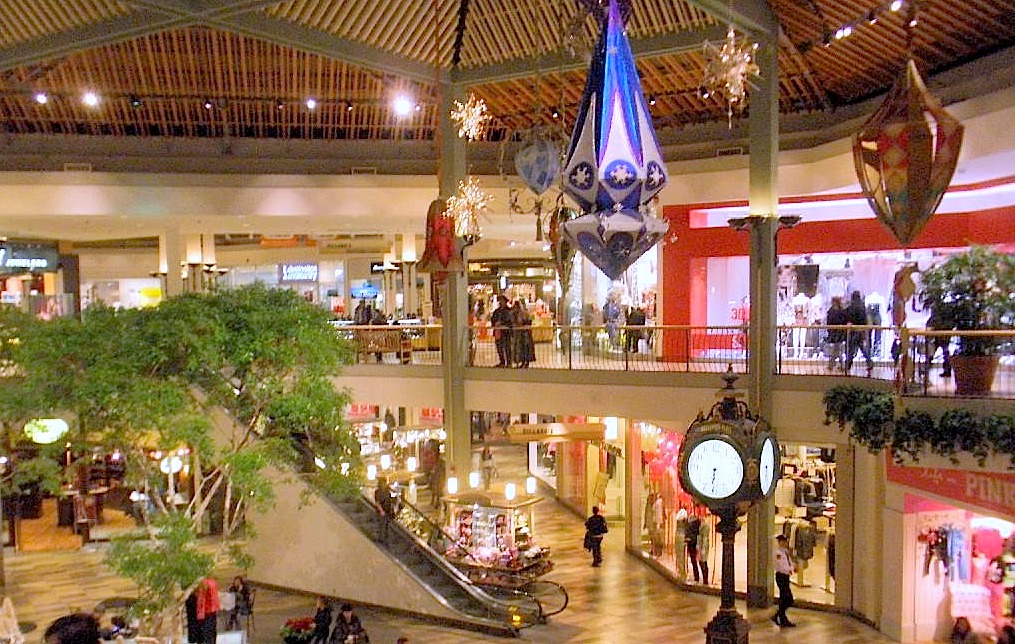 ---
One bite will transport you to a place just shy of heaven:
Chocolate Chip Oreo & Fudge Brownie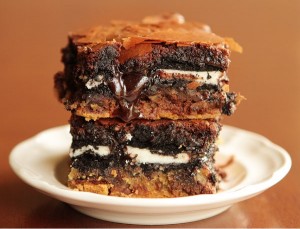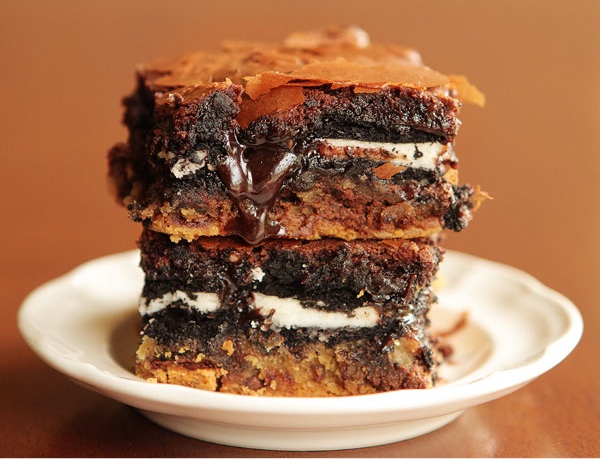 ---
Is Chocolate…Good for You? Please Say "Yes."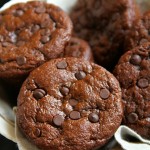 ---
Easy prep and easy clean-up. Great meal-in-one-skillet:
Mediterranean Chicken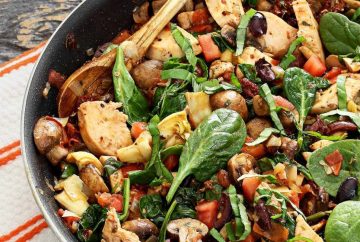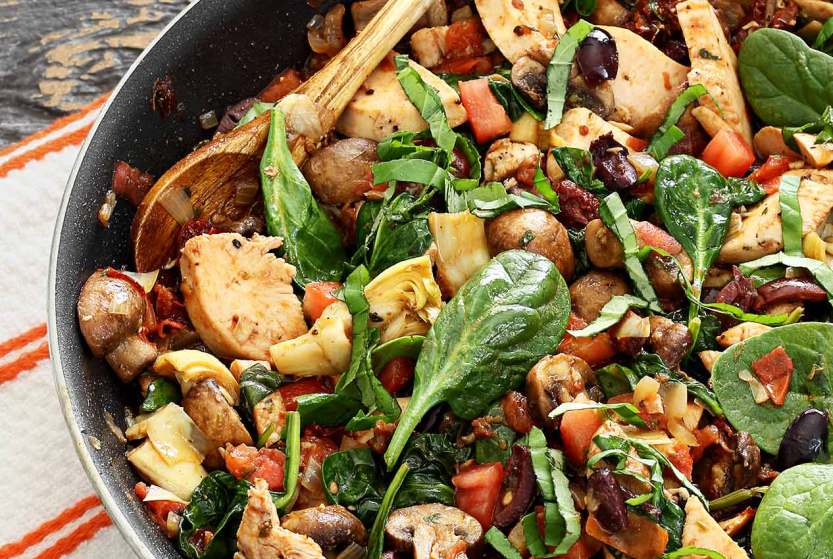 ---
Layers of ice cream and topped with marshmallow creme and toasted marshmallows:
S'mores Fudge & Ice Cream Cake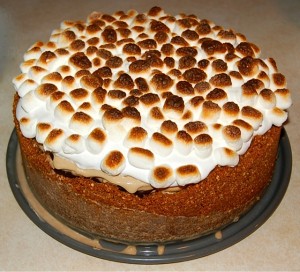 ---
3 Exercises That You Can Do…ANYWHERE!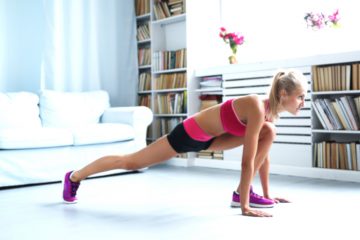 ---
This Vitamin Made a Huge Difference for my Hair.