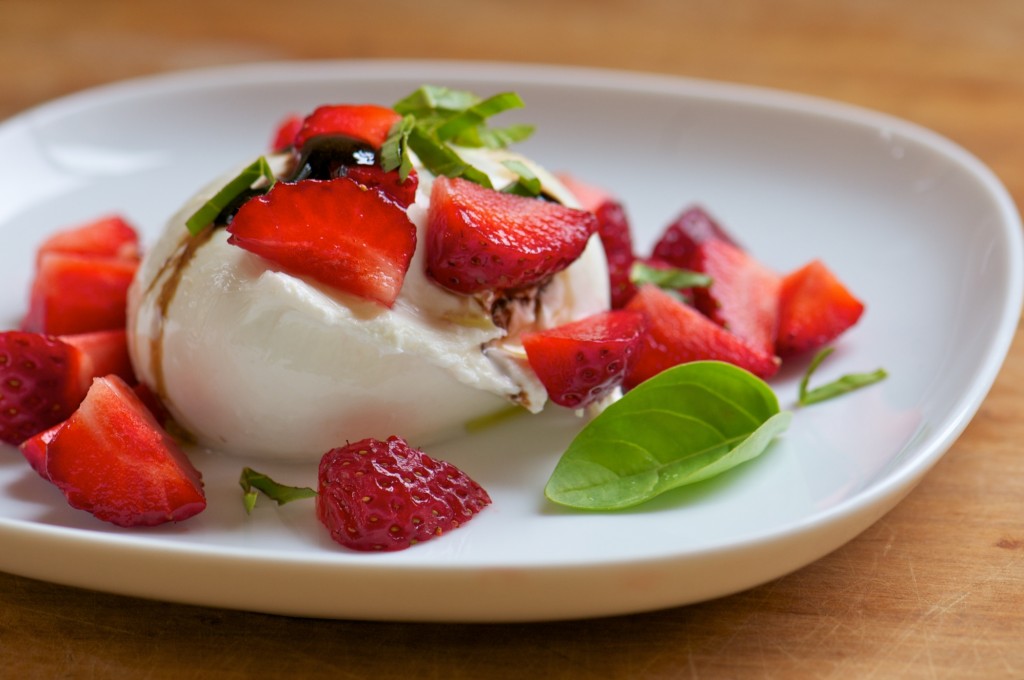 bonappetit.com

Not only is this "salad" gorgeous, it's delicious and fun to eat. I love cutting into Burrata cheese and having its filling combine with the sweet strawberries, crunchy walnuts, fresh basil and savory balsamic syrup. It's a winning combination that's wonderful to scoop onto pieces of artisanal bread and/or crisp crackers. http://mixedgreensblog.com

Size:

4 servings



Ingredients:
1 8 oz ball fresh Burrata cheese (found in most grocery stores... also Fairway... Whole Foods)
1 7-8 oz container fresh strawberries, hulled, halved or quartered, if large
2 tbsp small fresh basil leaves
2 tbsp coarsely chopped toasted walnuts
2 tbsp extra-virgin olive oil
Fine sea salt
2 tbsp balsamic syrup
Crackers or bread pieces (serve alongside)



Directions:




Place Burrata in center of plate. Scatter strawberries, then basil leaves and walnuts around cheese. Drizzle oil over. Sprinkle sea salt and freshly ground black pepper over, Drizzle syrup* over.

*Balsamic syrup can be found at some supermarkets and specialty food stores. If unavailable, simmer 1/2 cup balsamic vinegar in a small saucepan until reduced to 2 tablespoons, about 5 minutes. Cool.
---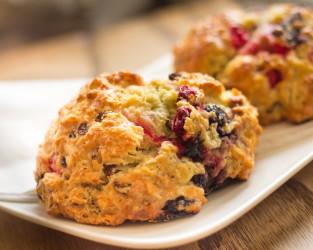 ---
 A Sparkling Strawberry Cocktail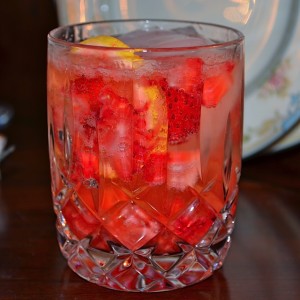 ---
Something Comforting, But Not Too Heavy:
Pork Sage Meatballs.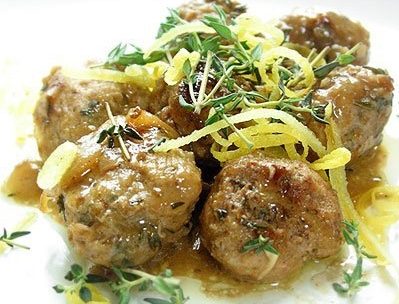 ---
---
READ: Does Nutella Cause Cancer?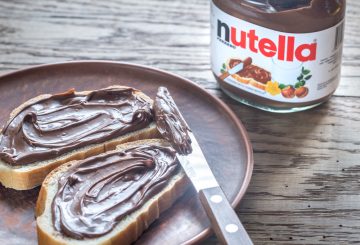 ---
An Unforgettable Birthday Party Under the Stars.