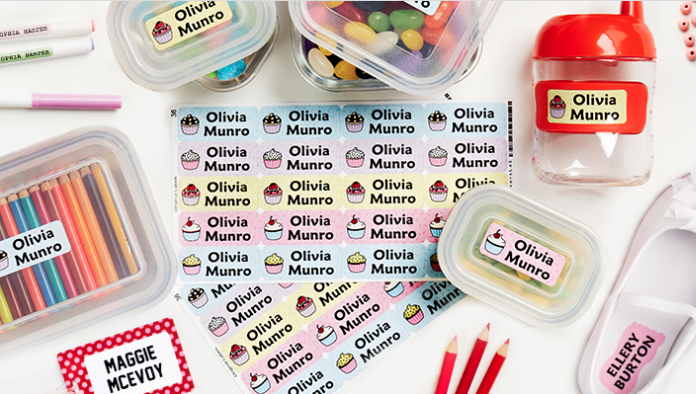 I love Oliver's Labels. Their motto is "How kids' stuff finds its way home!" and these labels have helped Northface fleeces, water bottles (a few years back sippy cups), socks and shoes to make it back to my home. 
I've gotten compliments on these labels from my children's teachers, dance instructors and their coaches. I first found them when I was looking for permanent iron-on labels.
Those worked beautifully and made it through the wash over and over again. But when I went from 2 kids to 3, my iron suddenly went MIA! So I tried to give their stick-eez labels a shot. Even the stick-eez stayed stuck! Not only do I buy them every year for my kids, but I've bought them as birthday gifts.
Why do I love these labels?
1. Their labels are not only easy to read and easy to place.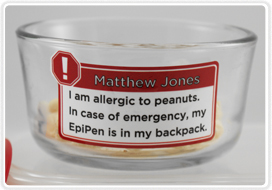 2. They have make labels for everything from the insides of shoes to tiny little labels that are small enough for a pair of toddler socks for day care! They even have labels to alert teachers and caregivers about children's allergies.
3. If you lose it, there's a way to retrieve it! The labels include a "Lost it" feature. There's an email address to contact in case your item is found.
4. I've washed them, played in them and  my kids have even swam with them on their swimsuits and somehow they stay on.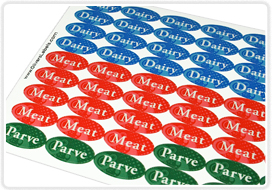 5. They even make household labels like Kosher food labels and pantry labels!
GET 10% OFF WITH THE CODE TIPSFROMTOWN. Visit Oliver's labels.
---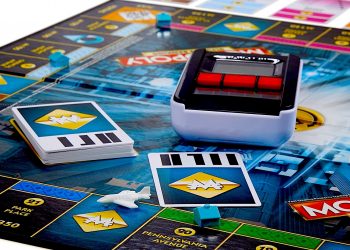 ---
20+ Gifts Under $50 That Feel Good to Give…and Receive