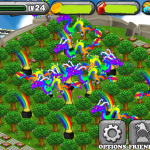 If you are like most, you gladly let your kids use iPhones or iPads to play a game now and again. Ever wonder what the games they play are all about? Video game apps can teach kids strategy and how to think creatively to achieve a goal. Most are designed to allow players to succeed and be rewarded for that success. Be careful though, a lot of games request that additional content is purchased, so make sure your credit card is not accessible for purchases within the game.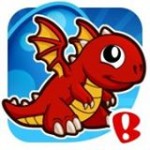 DragonVale
Similar to Farmville, Dragonvale is strategy game with the goal of building the biggest buildings and habitats to raise dragons. You can buy new buildings, decorate, and make your park more attractive for visitors. You'll also feed and care for your dragons, as well as breed them to discover new species. The game does require some patience as it can take time to earn the resources to buy a new building or move to the next level.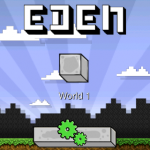 Eden
Eden-World Builder is an app that lets players do and build whatever they want. There are no goals or objectives in the game, just a wide-open world waiting for players to make whatever they can imagine. It is perfect for kids who love Legos and wants to experience that fun in a game.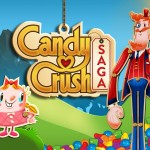 Candy Crush Saga
Candy Crush Saga involves swapping colored sweets around on a grid in order to create horizontal or vertical lines of three or more like-colored sweets. Each sweet has its own distinctive visual design, making them easily recognizable. Matching four or more like-colored sweets in a single move creates special items that effects on gameplay.