Ok, I'll be honest. I still get excited like a kid on Christmas morning to open gifts…including gifts for me! Everyone in my family thinks about others during this season and we all make an effort to give to those who have less, but we all enjoy giving and receiving gifts too. So, here are some great gifts that you can feel good about giving…and receiving (hint, hint.) 
The 1Face Watch,

 

$28 and up.


Ok. So it's not the Apple watch you've been dreaming of. But this watch helps to

 

support nine causes;

cancer, hunger, breast cancer, clean water, disaster relief, environment, AIDS, education, and animal rights,

and have partnered with different charities to bring global change. Each 

1Face watch

 cause has a specific metric that tells you exactly what you purchase does. For example, 1 red watch provides aids treatment for 8 patients or a lifetime of water for someone in need. From building wells to providing a year of education, 1Face is committed to bringing about change, worldwide. http://1face.com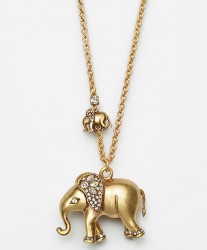 2. A Symbol of Family, Strength and Luck, $49.50.
I came across these lovely pieces of jewelry when I was shopping in Ridgewood at Ann Taylor. I was even more inspired to buy one when I found out that 50% of the purchase price is donated to St. Jude Children's Research Hospital. The Limited Edition jewelry was inspired by the iconic elephant, a symbol of family, strength and good luck. http://www.anntaylor.com/elephant
3. A Ball That Never Goes Flat,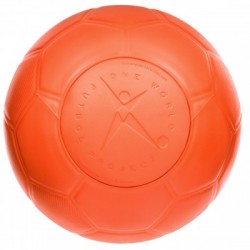 $44.50.
Is there anything more universal than a ball? The One World Futbol is an ultra-durable, all-terrain soccer ball that will never go flat, even if it gets punctured. If you buy one ball, the project will give a ball to a community in need in a refugee camp, war zone, or poverty-stricken community. Balls have so far been distributed in Rwanda, South Africa and Iraq while the Sager Family Foundation purchased 10,000 balls to be sent to Haiti. Don't need a ball? For only $25, you can donate one. http://www.oneworldplayproject.com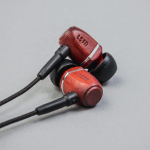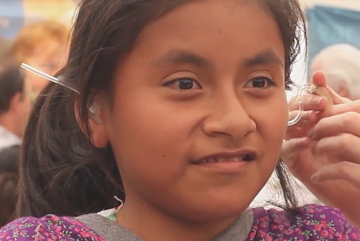 4. Unbeatable sound quality and unique style, starting at $29.99.
These must be the most stylish earbud I've seen. And the headsets are gorgeous but more of a splurge. The LSTN Sound Company provides high quality products that help fund hearing restoration and spread awareness for the global problem of hearing loss and hearing impairment. They've been able to travel around the world with Starkey Hearing Foundation to help over 20,000 people hear in the U.S., Peru, Kenya, Uganda, China, Sri Lanka and Indonesia! Check out the videos and watch the kids' faces as they slip on their hearing aids and their whole world changes. lstnsound.co/collections/earbuds
5. Watch Out Imelda Marcos, here's a reason to shoe crazy! Shoes start at $32.
Who is Tom anyway!? There is no "Tom." Their name comes from the abbreviation of "Shoes for Tomorrow." The original idea was for every pair purchased today a new pair of shoes will be given tomorrow. This is how the One for One® Movement was born. TOMS® is a for-profit company with giving at its core. With every pair purchased, TOMS® gives a pair of new shoes to a child in need. One for One®.  http://www.toms.com/womenswedge
6. Break out the Corkscrew: Every Sip You Take Can Help, starting at $18.99.
Ok, so it's hard to decide if I like the wedges or this idea more. Wish I came up with this idea! For every bottle of One Hope Wine that you buy, 50% goes to charity. That's a high number! Started in 2007, they've donated over $1.6 Million to their partner nonprofits to date. The company also breaks it down so that you understand the impact that your purchase makes. For instance, every bottle of their Gold Glitter Sparkling Brut provides 15 meals to children in need through their nonprofit partner, WhyHunger. Shipping Charges start at $10 for 5-7 day delivery depending on location. One Wine is available on Amazon or www.onehopewine.com/.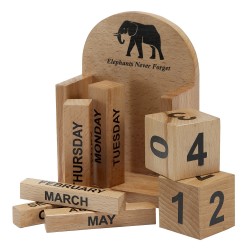 7. Elephants never forget, $29.
World Fair Trade Organization to improve the livelihood of tens of thousands of disadvantaged artisans in 38 countries. Ten Thousand Villages does this by making handmade products from other countries available in North America. I particularly loved their elephant calendar from India. It's beautifully crafted from natural beech. Their artists receive  50% of an order's price when the order is placed, which functions as an interest-free cash advance. They pay the remaining balance immediately following notice that the order has been shipped. www.tenthousandvillages.com

8. Feeling Parched? Hydrate Yourself and Others, $27.
I'd love these water bottle just for their color choices. But the fact that with every bottle purchased $1 goes to provide one person in need with clean water for one year? Double happiness. They ask third parties to audit their sourcing, production, and giving to ensure social and environmental sustainability standards are met. Their bottle are esthetically pleasing and functional! www.miir.com/hydration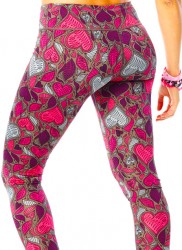 9. Party for Pink, $44.00.
Make moves in the fight against breast cancer in the Party in Pink™ Perfect Long Leggings while you get your groove on.  Slim and shape your body while giving those hard-earned assets a lift! Zumba will donate 30% of proceeds to Susan G. Komen, which will be applied directly to the Zumba® Global Research Grant for Breast Cancer Prevention. www.zumba.com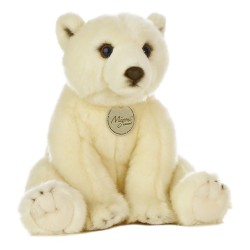 10. Give this fluffy friend a new home, $15.99.
PBS KIDS and Whole Foods Market teamed up to create a series of snuggly, stuffed animal friends including a penguin, moose, elephant, and a panda. 100% of the proceeds help fund efforts to assist kids in eating healthy through the Whole Kids Foundation. shop.pbskids.org/whole-foods