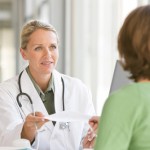 As a Family Doc, a big part of my training and practice focused on preventative medicine. Granted, it is much less sexy than cardiac surgery, but it was my favorite aspect. It is like avoiding an engine rebuild by getting your oil changed once in a while. Screening is just one aspect of prevention, but it is a critical one.
What tests and studies should you be getting? What specialists should you see? You should always listen to your doctor because patients have unique needs and no, you shouldn't just have a full body cat scan every year. The USPSTF looked at all the evidence and there is a summary below. Many specialist organizations have their own guidelines, so here is a generally accepted "to do" list.
– See your internist or family physician every year, they can tell you what tests you need.
– If you are a woman, make a yearly appointment with your Gynecologist.
– At 50 years old (with no know risk factors for colon cancer), make an appointment with a gastroenterologist.
– Go to your dentist annually. Your dentist will recommend biannual cleanings.
– Have your eyes examined every 2 years until you are 60 and every year thereafter.
Breast Cancer — Screening mammography every 1-2 years for women 40 and older. There is fair evidence this significantly reduces mortality from breast cancer.
Cervical Cancer — Screening in women who have been sexually active and who still have a cervix from the onset of sexual activity, every three years until the age of 65.
Colorectal Cancer — Screening at the age of 50, or earlier if there is a first degree relative who received a colorectal cancer diagnosis before the age of 60.
Cholesterol testing — Men 35 and older and women 45 and older should be screened routinely (blood test.) Younger patients should be screened if they have other risk factors for cardiac disease.
Prostate Cancer — There is insufficient evidence to recommend for or against routine screening.
Skin Cancer — There is insufficient evidence to recommend for or against routine screening.
For more information and to register for screening appointments call 1-800-Valley1 and check out our post about the program here.