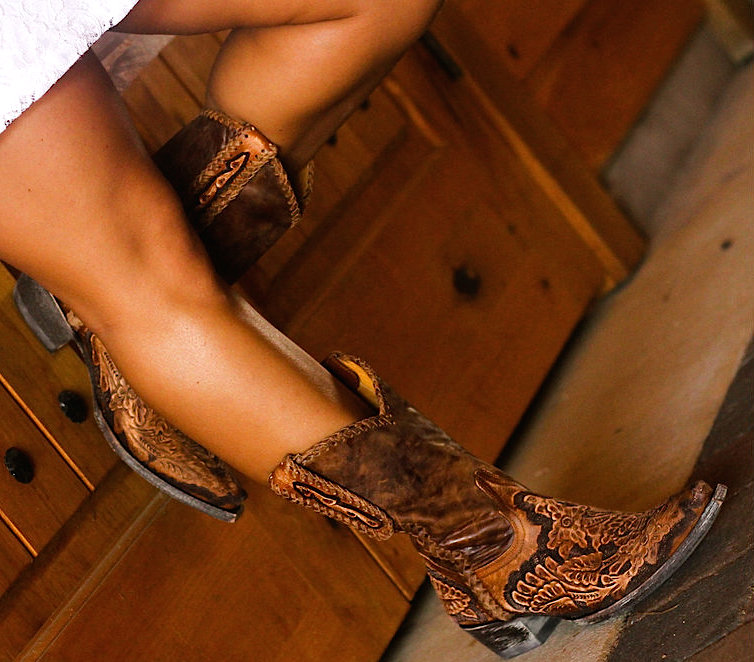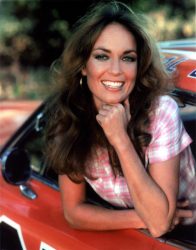 A friend of mine moved to Texas, and after a visit to see her, I become slightly obsessed with cowboy boots. They give a regular pair a jeans some edginess and come on, who didn't grow up wanting to be Daisy Duke!? The best part about cowboy boots is their versatility. You can wear them with just about anything–from jeans and skirts to shorts in the summer– and they will carry you seamlessly from day to night. And to boot, the right pair fit like a glove, so you can really kick up your heels.
Here's your chance to unleash your inner cowgirl!
The Classic
A 12 inch high boot with a heel about 1 inch high like this Justin Boots Women's classic narrow square toe.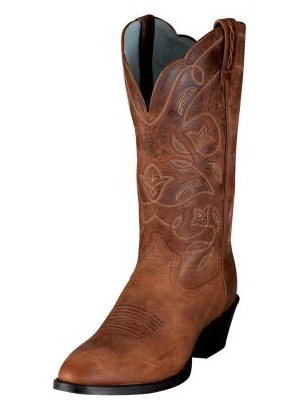 ---
The Peewee
A Shorter Cowboy Boots made popular in the 1950s pairs perfect with jeans, short or skirts. The one below, only $95.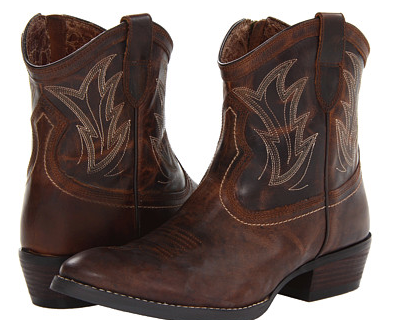 ---
Go for Color!
You don't have to limit your choices to black and brown. You can find boots in every color of the rainbow like these green studded boots from Liberty. $230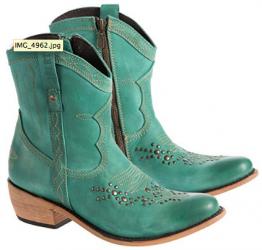 ---
Rock the Red:
Nothing will turn a cowboy's eye faster than a girl confident enough to step out in Fire Engine Red Cowgirl Boots, $159
 They are a surefire way to turn up the heat.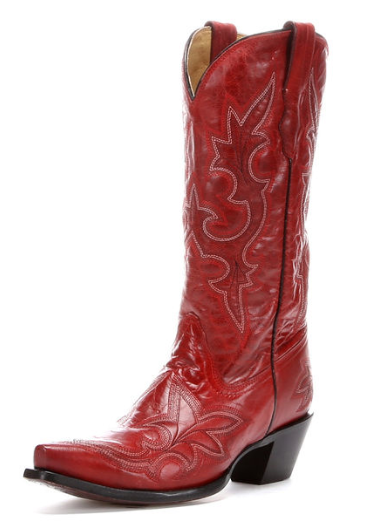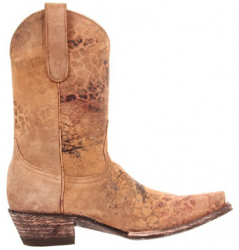 ---
Old Gringo: I love the subtle leopard patter of these Old Gringo Leopardito boots. The distressed, aged leather sole makes it look like you've had them forever. And this pair fits like a glove. $350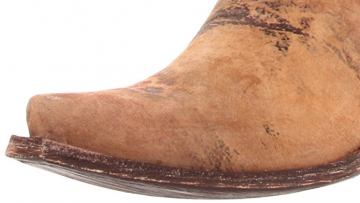 ---
Weatherproof:
For two stepping in the rain, try these fun Rain Boots
 by Nomad on sale for $39. The mud doesn't have to dampen your country style!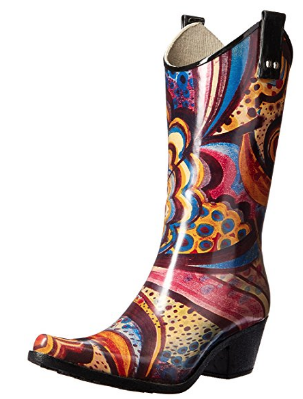 And one for the kids: Little Western Rain Boot
, $33.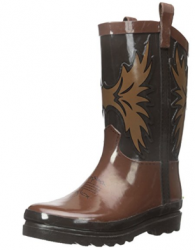 ---
A Little Bling: Add a little bling with Brass-Studded Boots
, $180.
---
Art for your feet:
If you really want to make a statement, check out a vintage style like these Blue Bird Sanded Boots.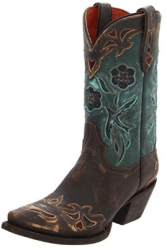 ---
Don't forget the kids!
 Much more reasonably priced than adult boots, you can find all kinds of styles for your junior cattle wranglers. Here's a classic distressed cowboy boot for boys and girls on sale for $39.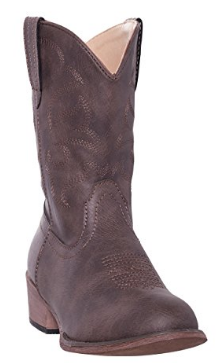 Funky fringe: My daughter is on her second pair of these girl's ankle boot with a fringe by J. Adams
, $36