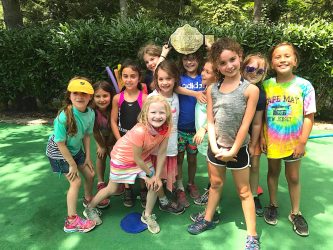 Summer camp can be a wonderful experience for a child, helping her learn new skills, make new friends and enjoy a break from the school year. But there are SO many different kinds of camp—how to choose? So we asked Camp Director Miriam Peretsman of Camp Riverbend for some pointers.
Also Read: 5 Reasons Parents Choose a Day Camp Over Sleep-Away
The first step is to know your child:
Is he someone who likes a consistent routine or is happy with changing things up?  

Does she jump into new situations easily, or is she slower to become comfortable in a new environment.  

Does he like to do a little bit of many different activities, or dive deep into one special interest?

Does she need to be busy every day, or does she need days off for down time or family activities?

Does he like being outdoors or prefer being indoors?

Does she have any special medical or emotional issues that a camp would be managing?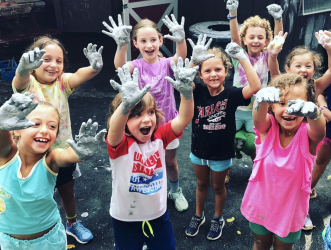 The second step is know yourself:
Do you need your child to be occupied for a full day or are you looking for a camp that offers shorter hours?

Do you need your child transported from your house to the camp? Or will you be responsible for getting him to the camp site?

Do you want to pack lunch yourself or have the camp provide lunch?

What is your budget?  

What is the most important thing that you want your child to experience at camp:  a specific skill like swimming, sports competition, social growth, independence, feeling part of a community (or all of the above?)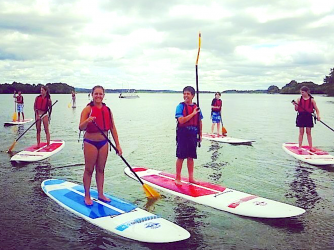 Once you have considered these questions, then its time to start exploring.  
Talk to trusted friends and neighbors to ask what their children do in the summer.  

Sign up with a referral agency, which will recommend camps and reach out to them on your behalf. Most referral agencies will not charge you a fee for this service; the camp you ultimately choose pays their fee.

Go to camp fairs which are held in the winter and spring.

There's always Google!
Talk to (and visit) the Camp Director
The single most important step you can take is talking for yourself to the Camp Director; even better, if the camp is local, visit!  You want to make sure it is a good fit for your family.
Are the camp ground well-kept and are facilities up-to-date?

What is the camp's philosophy?

What is the staff-to-camper ratio?

Who are the counselors—are they high school students, college students, teachers? How does the camp check their credentials before the season starts and how does the camp supervise and train them?  How many counselors return year to year?

What activities are offered?  How often would a camper do any specific activity?

What is included in camp tuition?  Private camps will offer more conveniences and activities and be more expensive; camps run by non-profits or towns will be less expensive but may have fewer facilities and frills.

If your child is not happy, how does the camp handle the situation?

How far ahead do you need to enroll?

Who takes care of your child if he becomes sick or is injured at camp?

Who can you talk to if you have questions?  How does the camp communicate with parents?

What is the camp tuition and when is payment due?

Can parents visit during the camp season?  How often and when?

And finally—the most important question—ask yourself if you and your child will feel comfortable at this camp.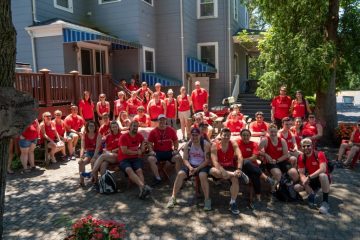 Camp Riverbend
has hosted generations Of families for over 50 years in  Warren Township, New Jersey. Founded by Marianne and Harold Breene in 1962, Camp Riverbend is a family affair. The four Breene children—Roger, Jill, Paul and Robin, and daughters-in-law Debbie and Miriam, run the camp. Camp Riverbend provides a wide range of activities, including arts and crafts, sports, environmental learning and performing arts. Camp-wide special events like carnivals and guest performances are highly anticipated and enjoyed by campers and staff alike! Camp Riverbend traditions create lifelong memories for campers.