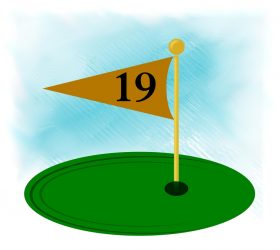 Baltusrol Golf Club will once again be hosting the PGA Championship July 25 through July 31.  Many of the championship's attendees will be be taking New Jersey Transit to the Summit Train Station and shuttling over to the Springfield golf club.  There will be complimentary PGA shuttle service available between the Summit Train Station and the Irwin Park bus terminal at Baltusrol Golf Club. With traffic, the travel time to the Championship is just 10-15 minutes.  See the shuttle schedule below.
On the Village Green, there will be an information tent to inform tournament attendees about local events and special offers. Putting greens will also be placed adjacent to the tent, so visitors can practice their stroke while waiting for the shuttle!
Before, after or while waiting for the shuttle, event goers can take the short walk into the heart of Summit's vibrant downtown where they can explore and enjoy world-class dining options, lively bars, ethnic food, quick eats and coffee shops, or shop one of the many boutiques and specialty stores.  You'll find a schedule of Summit events below, and for more information about events during PGA Championship week, visit cityofsummit.org.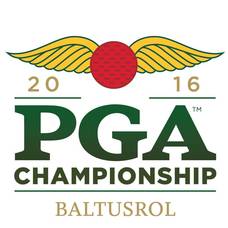 SHUTTLE INFO
Shuttles leave from Summit Train Station, 40 Union Place, Summit
Public Shuttle Hours:
Monday – Wednesday 6:30AM – 8PM
Thursday – Friday 6AM – 8:30PM
Saturday – Sunday 6:30AM – 8:30PM
Shuttles will depart on a continuous basis or every 10 minutes during peak times.  For information about NJ TRANSIT train service and schedules visit njtransit.com/pga.

PGA WEEK EVENTS IN DOWNTOWN SUMMIT
Stroll in Summit to find restaurants, coffee shops, shopping and more!  Or take advantage of these special events:

Tuesday July 26
7:00PM – Hot Summer Night Concert on the Green Featuring Total Soul (FREE)
8:00 to 10:00PM  – Pub Trivia at HAT Tavern in the Grand Summit Hotel (FREE)
Wednesday, July 27
7:00PM  – Sounds of a Summer Night Featuring NJ Dance Theater Ensamble and Electric Violinist Valerie Vigoda at Reeves Reed Arboretum. (Gates open at 6:00 PM). ($10 per ticket)
Thursday, July 28
5:00 to 8:00PM – Live Music featuring Paul Fessock and John LeJoy in Lyric Park (Beechwood Rd.) (FREE)
7:30PM  – Family Dance Party followed by "Alvin and The Chipmonks" Movie on the Green (FREE)
8:00PM  – "The Norwegians" (an off-beat comedy) at MONDO Summit (Tickets $25/Adult, $20/Senior, $15/Student)
Friday, July 29
7:30 to 9:30PM  – Open Mic Night at Boxwood Coffee
8:00PM  – "The Norwegians" (an off-beat comedy) at MONDO Summit (Tickets $25/Adult, $20/Senior, $15/Student)
7:00 to 10:00PM  – John Bruggerman Accustic Rock Guitarist/Vocalist
Saturday, July 30
10:30AM  – 30 Minute Garden Tour at Reeves Reed Arboretum (meet at visitors center) (FREE)
1:30PM –  30 Minute Garden Tour at Reeves Reed Arboretum (meet at visitors center) (FREE)
8:00PM  – "The Norwegians" (an off-beat comedy) at MONDO Summit (Tickets $25/Adult, $20/Senior, $15/Student)
Sunday, July 31
8:00AM to 1:00PM  – Farmers Market on DeForest Ave.
7:00PM "The Norwegians" (an off-beat comedy) at MONDO Summit (Tickets $25/Adult, $20/Senior, $15/Student)