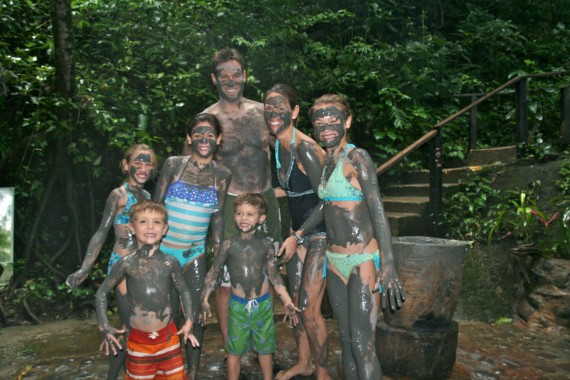 Last year, we had a trip to Costa Rica planned for the kids' spring break. Because of all the snow, the district had to cancel those days off, so we in turn, cancelled our trip. We rescheduled it for November — here in New Jersey we get a few random days at that time for a teacher's convention. All in, it was less than half the price for the exact same trip. The snowy winter ended up saving us thousands of dollars. With the more reasonable rates on the flights and the accommodations, the cost was about 40% of what it would have been in April, and we didn't feel like we took a bath.
Now, we are looking at trips for this coming spring break, and are shocked at how much the demand is driving up the price. The easy thing to do would be to pull the kids out of school and take the trip at a more financially palatable time. But, now they are older and skipping school has more serious consequences. We need some better options. Here are some things we are considering:
— Local excursions. There are tons of sights to see right in our area. The kids are so busy with sports, we rarely have a chance to get around locally. If you make the point to do it, and book some outings now, you can fill the week with some homegrown fun. Splurge and book a hotel with an indoor pool for one night, see a Broadway show, hike the Palisades, hit the museums and go to the top of the Empire State Building.
— Ski Trip. Based on the forecast, the spring skiing in Vermont could be great. Most people want warm over spring break. You can take advantage of the more reasonable rates in April and hit the slopes when everyone else is hitting the Margaritas.
— Road Trip. With 7 of us, the flights are often the limiting factor. I've seen so little of my own country, spring break may be the perfect time to tour Boston, Philly, Baltimore or any number of beautiful, historical cities which are practically right in our backyard.
— Lessons. This may be a little too outside the box, but I'm wondering if we can use the week to learn something. The kids want to learn guitar, I'm looking into Spanish lessons. Perhaps the week can be spent bettering ourselves — a kind of family working vacation. Speaking of being better, maybe there is a local volunteer opportunity. This idea needs some work, but it is worth looking into. If we can accomplish something, a week home won't feel like a bust.
— Spending the money on something else. The kids are old enough to understand finances and the extravagance on spending so much on one week. There are material things we could all benefit from for a long time. The kids want a pool table, and I want a piano. There might be a nice vacation alternative in there. We are thinking about going to Canada for the women's World Cup in the summer. We may give up spring break in anticipation of another trip. Even if you can afford the trip, there may be something better to do with the cash.
Spring Break will be here before you know it. Just because you aren't planning a tropical trip, doesn't mean you can't start planning something. Get the whole family involved and start brainstorming some out of the box ideas. Great family memories don't have to cost a fortune.