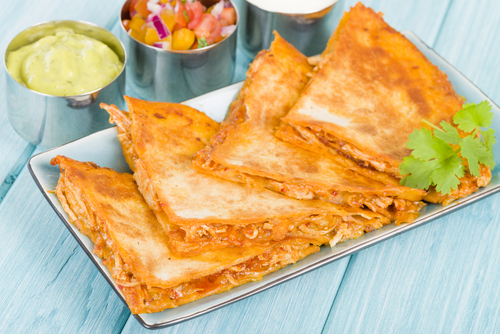 Simple and quick for those nights that call for it.  I recommend preparing it in a pan sprayed with non-stick cooking spray, on the stove for extra crispiness.    Add more toppings to jazz it up even further!

Size:

however many you can make!



Ingredients:
1 rotisserie chicken shredded
1 pack of quesadilla's (whatever kind you prefer)
1 package of cheddar cheese
1 jar salsa



Directions:



You can either do these in a pan on the stove or in the microwave. Place one quesadilla down and spread chicken, cheese and salsa on it. Cover with the other quesadilla and cook. Flipping at one point to cook other side.  You can add refried beans or corn. 
Whatever you want to spice it up with, just throw it in.