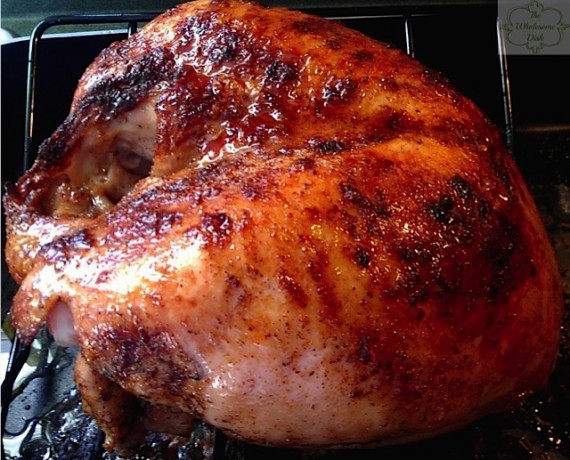 photo creds: thewholesomedish.com
Sweet, tangy yet savory. We all love the turkey and cranberry sauce combo on our plates. Why not combine them from the get-go? Brining the bird prior to roasting lends to a juicy and succulent entree. adapted from thewholesomedish.com
Ingredients:
9 cups water
1/2 cup plus 1 tsp. salt, divided
1 cup dark brown sugar, divided
6-8 lb bone- turkey breast
2 tbsp olive oil
1 tsp black pepper
1/4 tsp cayenne pepper
2 cups cranberry juice
1 tsp cinnamon


Directions:
Stir together the water, 1/2 cup salt, and 1/2 cup brown sugar in a large plastic container to make a brine. Put the turkey breast into the container with the brine and cover. Keep refrigerated overnight or at least 8 hours.
Remove the turkey from the brining liquid. Pat the turkey dry with paper towels. Brush the turkey skin with the olive oil.
In a small bowl, combine 1 teaspoon salt, with the black pepper and cayenne pepper. Rub the spice mixture onto the turkey breast.
In a large roasting pan with a rack, roast the turkey based upon the package directions (time and temperature.) *(Don't rely completely on the package directions as they are rarely correct… I never have good luck with them).
In the meantime, prepare the cranberry glaze. Combine the cranberry juice, cinnamon, and 1/2 cup brown sugar in a small saucepan. Bring the liquid to a boil. Let the glaze boil lightly until the liquid has thickened and has reduced by over half (about 25 minutes).
Halfway through the turkey's cooking time, baste the turkey breast with 1/2 of the cranberry glaze. Return the turkey to the oven for 15 minutes. Baste the turkey a second time. Return the turkey to the oven to complete cooking. A meat thermometer inserted into the thickest part of the breast should register at 165 degrees. (Again, don't completely rely on the package directions… could take a bit shorter or longer cooking time.)
Transfer the turkey to a cutting board and tent with foil. Let the turkey rest under the foil tent for at least 20 minutes before carving.
---
Looking for More Recipes to Make Your Thanksgiving Perfect?
We Have an Entire Thanksgiving Menu Planned for You.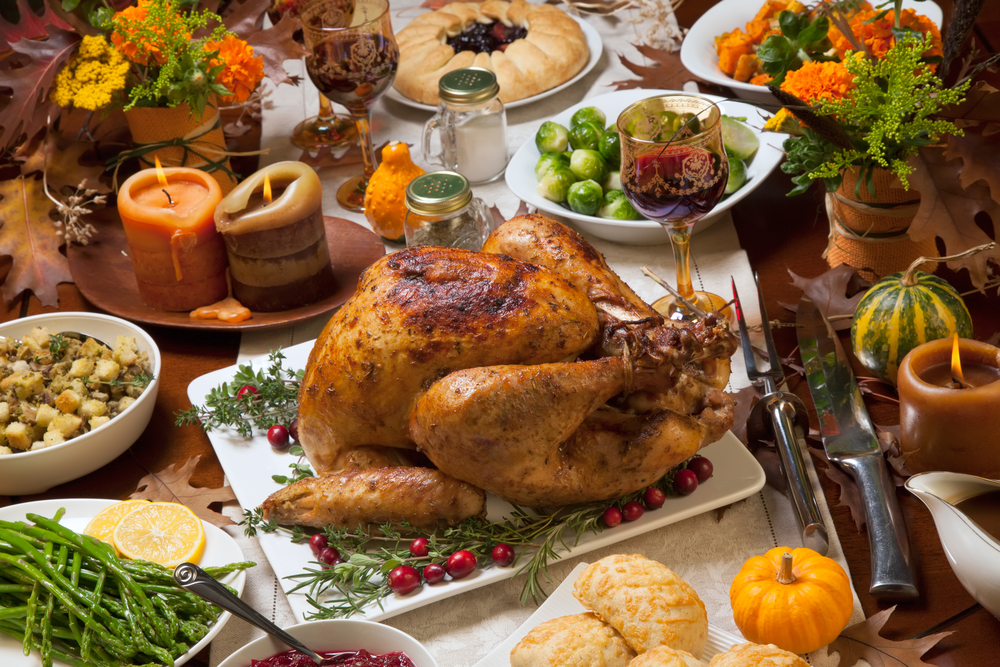 ---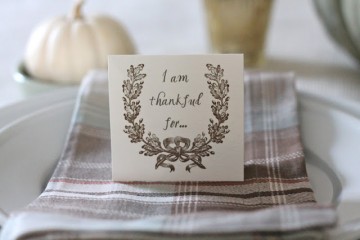 Share What Your Grateful for This Year with Printable "Thankful For…" Cards
---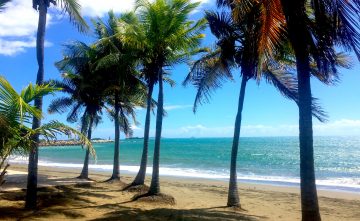 Planning Your Winter Get-Away? Check Out Some Place New: Ponce.
---
There's More the Thanksgiving Than Just the Food.
Create a Beautiful Table.