Preseason is upon us — I know! I'm crying too! Where has summer gone? I dropped my daughter at soccer practice this morning with tears in my eyes — the weather is saying it is still beach season. With the heat we are dealing with, it is hard to imagine the kids will soon be playing in cooler weather, but the cold will come. Get set now by checking out the FIRST TIME EVER online store to support the RHS Women's Soccer program — the gear is great for everyone, not just our HS players. Many items can be personalized, they make great gifts, and are a wonderful way to show your support for these hardworking athletes.
My daughter especially loves this mid-weight full zip jacket. It is warm and water resistant and she wore it all winter.
I love the stadium chairs. I sat in my first one this past spring, and it saved my butt from the cold, wet bleacher, in addition to — as much as I hate to admit it — helping my aging back. I thought I would be at risk of flipping back and embarrassing my kids, but the ergonomics are sturdy and great. The chairs are sport neutral, so they are perfect for watching any of your Ridgewood athletes. If you are dragging grandparents to a game, they are a must have. Small, light, and portable, believe me, you will be thrilled to have one or two in your trunk this season. They are $55.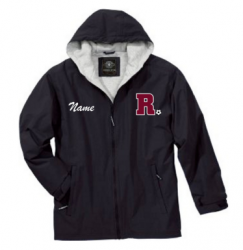 TAKE A LOOK NOW. STORE CLOSES AUGUST 22nd!!
FOR CHAIRS, PLEASE EMAIL ridgewoodhs.womens.soccer@gmail.com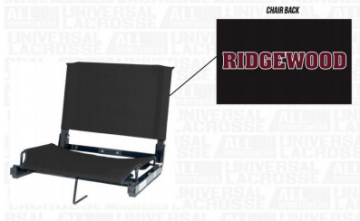 *Please note: The RHS Women's Soccer Booster Association is a 501c3 organization and all money raised goes toward improving the program and supporting RW coaches and players.