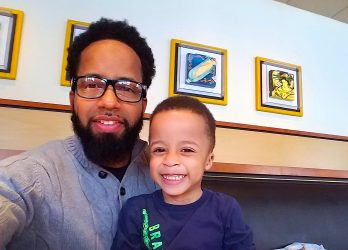 For Jaison Boyd, owner of Cleveland's newest culinary pop-up, Nawlins City Express, his earliest food memories date back to his days growing up in Youngstown.
His mom worked full time as a professor at Youngstown State University but somehow always found time to cook "I learned my foundation and love for cooking from her," Jaison said fondly. "There would be some nights when she would get home late, so I learned to start the meals for her." His favorite, quick and easy, go-to meal was "The Boyd Special: sweet peas, mac and cheese, and tuna with our secret seasoning. It was so good!" Boyd remembers. Of course I asked about the secret seasoning…but that will remain a secret–just like his sinfully good Remoulade sauce.
Boyd spent 15 years working in restaurants in Cleveland and Memphis–in the front of the house and in the kitchen. While in Memphis, Boyd was part of a new venue called Crescent City Beignets, a New Orleans-style restaurant. He loved the spice, heat and love that went into the cuisine
"That's where I really fell in love with Cajun-style cooking," Boyd explained.
He moved to Cleveland and settled in Shaker Heights with his family four years ago. Why Cleveland? Boyd believes he could fill a void in the Cleveland culinary scene and thinks that the people of New Orleans have a lot in common with Clevelanders. "I admire the resilience of the Clevelanders, their fight and their love for the town.  No matter what is thrown at us, no matter what we have been through, we keep going. Its such a great spirit here." Similar, Boyd believes, to New Orleans folks.
He's finally using his expertise and passion to pursue his dream: to have a Cajun-style venue of his own. He debuted his concept at the Fabulous Food Show this past fall and called his creation Nawlins City Express. His freshly rolled and fried beignets were a huge hit! "There's nothing better than seeing the genuine look of satisfaction and 'wow' on a customer's face when they taste one of my dishes for the first time!"
His family members have been his biggest supporters as he pursued his culinary career: parents Willard and Dr. Joan Boyd, his brother Brent and his sister-in-law, Tanisha. But everything he is and hopes to be is inspired by his sweet, 4 year old son, Chrystian.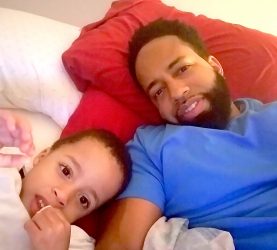 Chrystian has a smile that could light up the darkest room! "He is the reason I wake up everyday," Boyd explains, "Chrystian is a miracle baby." Born 3 months premature with a lung disease called Bronchopulmonary dysplasia, he spent the first year of his life in the hospital. Until last June, he was hooked up to a trach tube. "He is an amazing kid," Boyd says proudly.  
He has almost recovered one hundred percent. Ironically, the thing that has brought Boyd the most joy–food–(besides Chrystian, of course) hasn't come easily to his son. "Chrystian still struggles with eating. He has been connected to a g-tube his whole life and is still learning to chew swallow." Boyd is confident  that one day Chrystian will be able to share his love and enjoyment of food.
Until he can finance an actual brick and mortar restaurant, you can find Boyd either in his food truck or at Lucy's Sweet Surrender as a pop-up for lunch 3 days a week and dinner on the weekend where he serves everything from authentic Gumbo to Shrimp Creole to Red Beans and Rice. Our favorite is the  Zeidexo Grits with shrimp, Andouille sausage, and bacon. His perfectly crisp Po Boys are grilled or fried to perfection and topped with his special Remoulade sauce.   Be sure to save room for a dessert: fresh beignets with your choice of sauces: Chocolate Coffee, Salted Caramel or Red Berry.  

When he's not cooking Cajun, he loves making slow roasted angus and rooting for the Browns. "I am a die hard cleveland Browns fan!" He also loves chilling out after a hard day's work with a great steak, a tall glass of beer and an episode of The Profit or Shark Tank. And not surprisingly, he is a foodie. "I love when I have a chance go to one of my favorite local joints." But he's happiest when he doing the cooking himself with Christian at his side.
"We want to expand to 5 trucks in next 5 years and hope to have our own restaurant in downtown or in Shaker at Van Aken. We're hoping that the opportunity shows itself!" We hope it does, too, Jaison–you deserve it!
You can try Nawlins City Express at Lucy's Sweet Surrender Bakery
Tuesday through Saturday for lunch and dinner.
Lucy's Sweet Surrender Bakery, 20314 Chagrin Blvd, Shaker Heights.
To have cater your event with spice, call (216) 978-0246.
---
Rising Shaker Star Michael Conor Might
Be the Next Machine Gun Kelly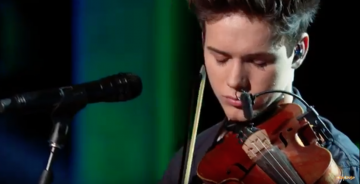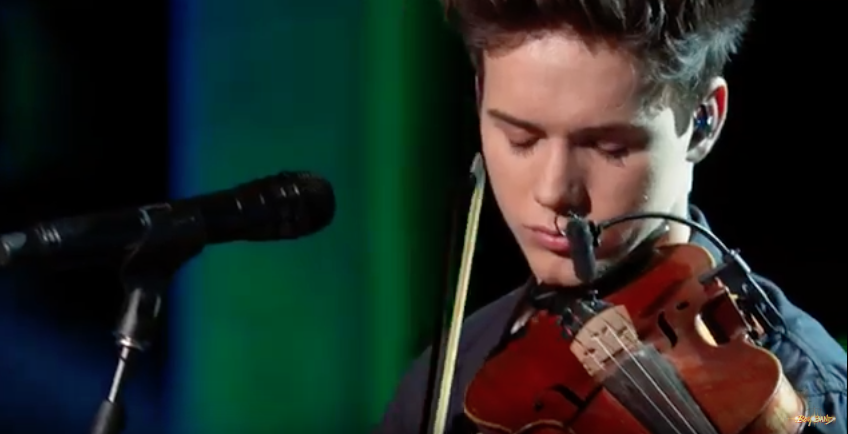 ---
Get Fresh Gourmet Meals Delivered to Your Door
From Your Favorite Restaurants in Cleveland.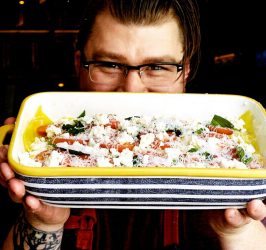 ---
Lucy's Sweet Surrender: Our Favorite Spot for Hungarian Pastries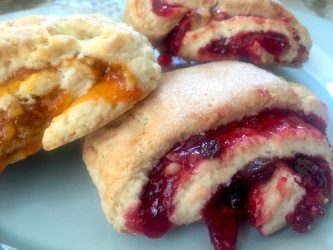 ---
Try Our Cajun Shrimp Fettuccine Alfredo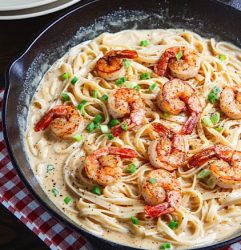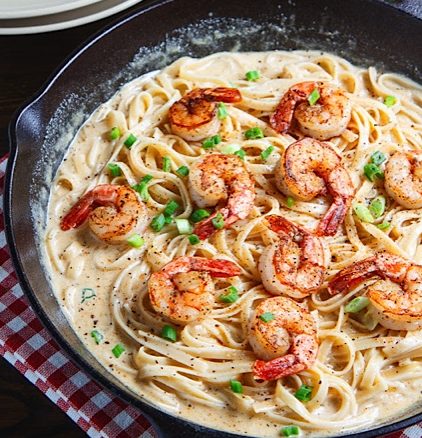 ---
---
Farewell to a Special Preschool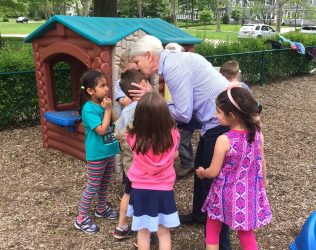 ---
Don't Miss Shakespeare in the Park


---
Where to Dine Al Fresco in Cleveland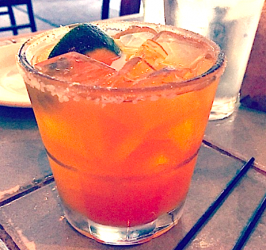 ---
It's Open 365 Days a Year…Until 2:30am!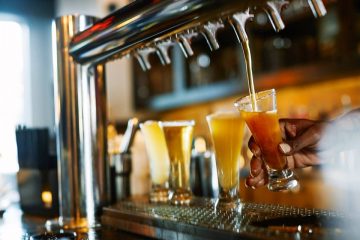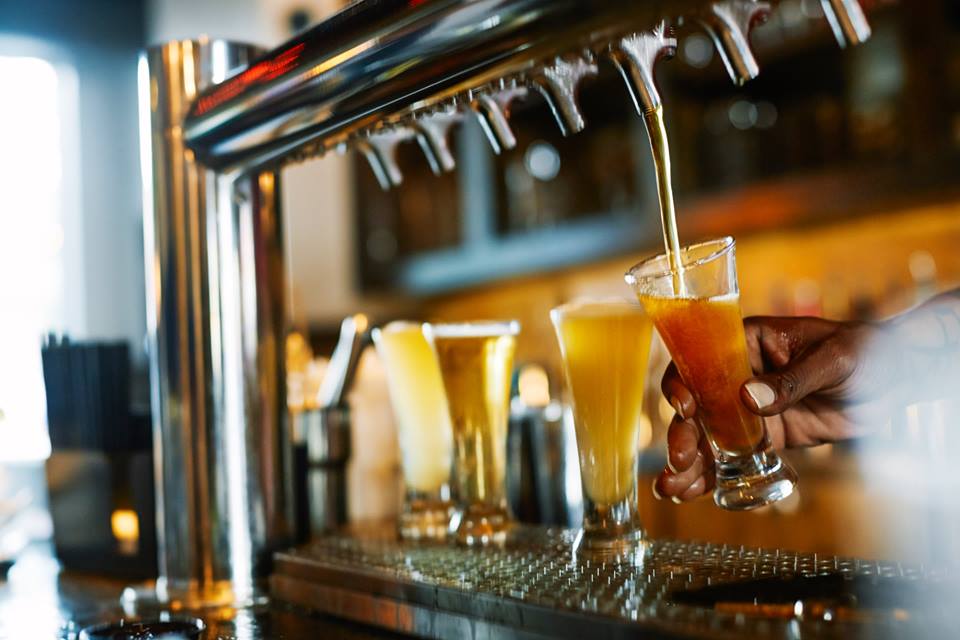 ---
Our Favorite Ice Cream Experience in Cleveland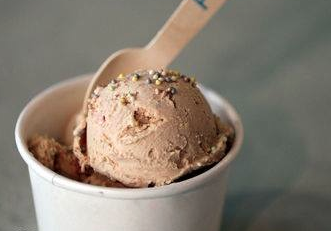 ---
 A Gooey, Juicy, Even a Bit Crunchy, Sloppy Burger You Will Love:
Nacho Burger