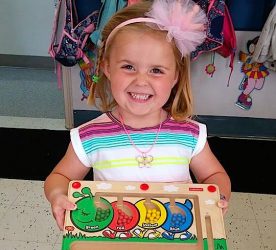 When I wrote this piece a few weeks ago, PDO Preschool is Shaker Heights was just ending the 2016-17 school year and looking forward to 2017-18. But during their last week of school, sadly Plymouth Church closed the doors of PDO. It is a huge loss for the Heights community. I can't imagine their ever being a school that was more loving and nurturing than PDO.
Recently, a friend with younger children who was shopping for preschools asked me how I went about choosing PDO preschool for my children. And while a big part of my decision was purely guttural – just a feeling that this was the right place for my kids – there were many concrete reasons too. I made a list of everything I wanted in  preschool and PDO had it all.
At the time, I was a stay at home mom with 3 children who were 4 and under. My days were basically, well, chaos. Each morning, I would aspire to fill my children's days with fun, creative activities that would enrich their lives, spark their curious little minds and encourage them to explore. Oh, I had big plans like spending the morning fingerpainting are making homemade clay; taking the kids to the nature center or art museum and letting them learn about the world around them. But inevitably, the day would always get away from me and before I knew it, was a bed time and I was just relieved to make it to evening.
So when I looked for a preschool, I want to find a place that would do all those things that I aspired to do but never got around to.
Here are 10 reasons I came to love and cherish PDO:
 They truly taught with love.

 Some days, I felt like they loved my child…more than I did. The teachers were kind, gentle, and 

exuded warmth,

while at the same time, had this unbelievable ability to create structure and enforce rules. I knew that by the end of my children's time there, they would be respectful listeners and know how to follow directions.
I liked the parents that chose PDO; it felt like being part of an instant circle of kind and supportive friends. I'd have been friendless without them.
They taught my children practical things they'd need for kindergarten.

When I went to kindergarten orientation, the teachers said, "We only ask that the children have 2 things on the first day of school: 1) a backpack that can fit an 81/2 x 11 folder… and 2) The ability to zip up their own coat!" My kids learned to take the initiative and be independent.
They encouraged to my child explore the world around them. They took my kids out to play–every day. Even when there was snow on the ground. They would bundle up 20 little ones in all the gear–hats, mittens, boots, coats, snow pants (god, I hated doing this at home)–and took them out to play, to slide down a hill, to go on a hike looking for "bears." They really did that! One winter day, my son's teacher, Miss Judy, planted stuffed bears on the school grounds and took the kids on a hike to find the bears. My son still talks about this.
My children were encourage to play.

They guided the children in creative play to grow their little imaginations.
PDO practiced multi-sensory teaching. The kids learned their alphabet but in a way that didn't feel like work to them. I cringed at the thought of some of the other preschools who handed out worksheets. At PDO they learned visually, orally and through tactile learning.

Their days were fun.

The teachers did all the messy projects that I hated doing at home: making homemade play dough; messy finger painting; splashing in a water table; playing in sand. God, I hate sand.
I loved their physical space.

 No every school can boast a space as perfect for preschoolers as PDO. PDO's physical space was clean, bright and colorful. Their play area was packed with fun toys. They had a fabulous outdoor space with a great playground that was fenced in and safe with tons of ride on toys. I felt comfortable with the idea of my children playing outside there.
PDO was a joyful.

You could hear it as soon as you walked in the door: the halls were filled with giggles and delightful gasps of excitement.
My son, Luke, was there the longest and he still talks about his time at PDO and his beloved teachers:
Miss Karen, Miss Melissa, Miss Judy, Miss Monica, Miss Evette and his nana, Miss Darlene. So do many of his friends. The teachers there made such an impact on our children's lives. We'll always cherish our time at PDO and are grateful to Jean Albrecht for creating such a nurturing environment for our kids to learn, explore and prepare for kindergarten. There really is no place like it and we will miss it so.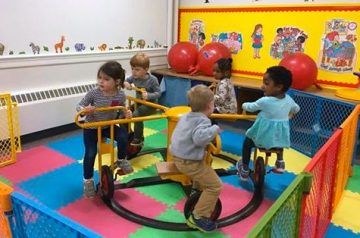 ---
10 Things That I'll Miss When School is Out…
including Going to the Bathroom Alone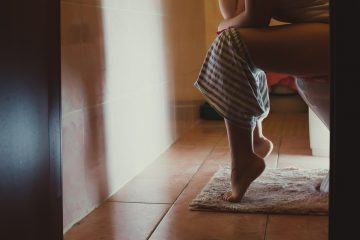 ---
Straight Outta Shaker: 
He Might Be the Next Machine Gun Kelly