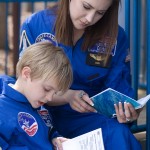 If you are looking for something other than a beach vacation, then choose one that concentrates on a topic, purpose, or activity. You can go with other families, send your teens on a learning adventure, or have an adult only experience. You will  inevitably meet fascinating people and end up with strong friendships. You also spend less and enjoy more.
Space Camp for Families Children have fun learning how to become astronauts. There's everything from rocket building to simulated space missions.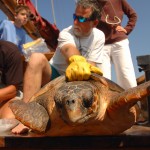 On Earthwatch Expeditions you accompany a noted university researcher into the areas of their study, perhaps tagging seals, making inventories of scarce plants, counting the number of animals or fish that pass a given point each day. You occupy lodgings rented to serve the particular scientific project. Teen Teams (ages 15-18) help conserve the Amazon Basin's pink river dolphins, or search for whales and dolphins off the California coast.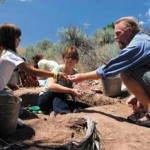 Crow Canyon Archaeological Center  is a nonprofit group that conducts archaeological expeditions and solicits volunteers of all ages to assist in them. Summer camps for teens are specially designed to engage young people in the study of the past. Through hands-on activities, lively discussions, and unique field trips, teens learn that the study of archaeology, history, and culture can be exciting, relevant, and fun.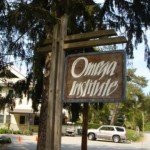 The Omega Institute in Rhinebeck, New York is America's foremost "personal growth" center, maintaining spacious accommodations including three meals daily. Omega Family Week offers a unique balance of time together and time apart, so that everyone can have fun, learn, explore, and make new friends.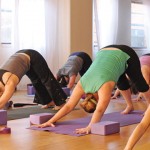 Kripalu Institute in Lenox, Massachusetts is a foremost yoga center, offers rooms and dorms with multiple beds including three vegetarian meals daily. There are programs just for kids as well as playful time together for the whole family.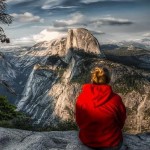 The Sierra Club offers a wide array of eco-adventures,for families with elementary-school-age children. If your family loves outdoor adventure, this is a perfect way to go wild. There are great family excursions like rafting the Colorado River through the Grand Canyon National Park, camping on Cape Cod, or canoeing in Florida's Everglades National Park.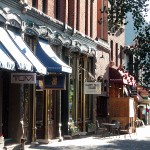 At the Cooking School of Aspen adults can take the gourmet classes offered by 60 different local chefs, but kids have their own "Kids in the Kitchen" classes. Talk about hands-on experience, the kids get some staff guidance, and make their own meals. Some classes fill up early, so register before your trip. "Kids in the Kitchen" is open to 6-to-13-year-olds (many more classes are open to older teens).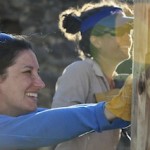 Roadmonkey has created a unique travel experiences that combine the thrill of adventure travel with the satisfaction that comes with making a difference in the places they visit. The goal is to offer phsycially demanding outdoor adventures with deeply gratifyng volunteer opportunities to create what they term as "Adventure Philanthropy". Some trips are open to families.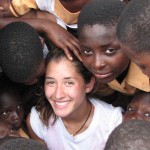 Global Volunteers builds bridges between people of different cultures by involving them in service projects, including teaching English-language conversation skills, and building or repairing homes or community buildings. Global Volunteers is active in more than 20 countries. Even elementary school-age children can become teachers by becoming conversation partners with local kids. Other projects include activities like constructing or renovating community buildings. The minimum age for participants is 8. Global Volunteers has a wide range of programs. No special skills are required to volunteer.