Looking for something new to pamper yourself?  How about spending some time in a chamber that is -240 degrees?  Not your idea of fun?  Well, it wasn't what I had in mind either, but after my experience at iChill in Bellmore I plan on making it a regular event!  New to Bellmore, iChill is one of the only places that offers cryotherapy.. where you are essentially frozen for 3 minutes!
During my visit to iChill, I started off feeling nervous.  I was about to freeze myself…voluntarily.  I would then finish up my experience with float therapy, laying isolated in water for an hour.  I'm not sure what I was thinking when I made the appointment!  Fortunately iChill was prepared for customers just like me.  
Whole Body Cryotherapy
I started in a small but comfortable changing room where I was instructed to remove everything except undergarments.  They had prepared the room in advance with a plush, white robe, soft comfy socks and sandals.  The room designated for the Whole Body Cryotherapy was spacious and bright with a large, futuristic metal tube looming in front of me!  The receptionist, Sandy informed me I would need to be enclosed in the tube and then hand her my robe over the top where only my head would be exposed.  Was I really going to willingly subject myself to this human freezer?  Yes.  
Sandy stayed with me throughout the entire 3 minutes to help ease me through the process.  The time went surprisingly quick.  Of course, I did feel very cold, but it was not unbearable and after exiting the cryo chamber I already began to experience some benefits.  I noticed I felt lighter and more refreshed as my body temperature slowly adjusted back to normal.
Float Therapy
Then it was time for the float therapy.  Again, iChill had thought of everything.  I entered into a changing room that was followed by a shower.  Just behind that was where the floating would take place.  I was a little worried about how sanitary it would be, but was relieved to see the mandatory shower that was well stocked with shampoo, conditioner, soap and even ear plugs.  If that's not enough to alleviate your fears, you can be comforted to know that all float therapy tanks are sterilized with UV Light and a high filtration system between each session.  
Initially, float therapy is very unnatural to New Yorkers.  I was a little restless and started making a list in my head of all the things I should be doing and planned to do as soon as I got out.  I wasn't sure how I would ever make it through an hour doing NOTHING.  I can't remember the last time I spent 5 minutes doing nothing.  However, after some time went by, my mind began to relax and I felt the stress slip away.  When the hour was up I felt thoroughly relaxed and disappointed that my session had come to an end.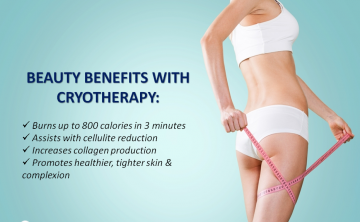 Why do it?
Do you want to look or feel better?  Cryotherapy has shown to be an effective therapy for a multitude of issues ranging from rheumatoid arthritis, depression, anxiety, psoriasis, or fibromyalgia to helping with weight loss and maintaining a youthful appearance.  iChill has taken a treatment that was once only available to the stars and made it a possibility for everyone.  This is Hollywood Therapy right in Bellmore for a price that we can all afford.  Let's support our local businesses by choosing iChill.
iChill, 2782 Merrick Rd., Bellmore, NY 11710