Delicious appetizer or soup and salad accompaniment … give this easy, comforting recipe a try.
Serves 6 for dinner or lunch. Much more at a party.
Ingredients:
1 loaf of artisan bread (any bread will work though) … $4
1 8oz wheel of brie cheese … $7
1 – 2 green apples … $3
a medium onion, halved and sliced … $1
1 tablespoon of olive oil
1 tablespoon butter
2 teaspoons sugar
Preheat oven to 350.
1
Slice onion. Saute in pan with butter (or 1 tbsp olive oil) for 2 min over medium heat.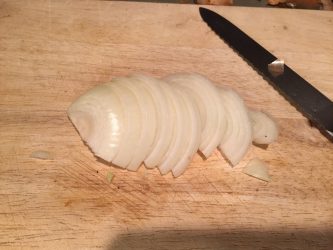 2
Add sugar, stir, lower heat to low and simmer for 5 minutes until onions are just slightly crispy.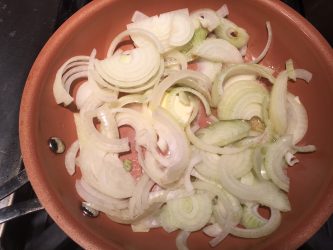 3
Slice bread lengthwise. Slice apples to 1/8 inch thickness. Slice brie to 1/8 inch thickness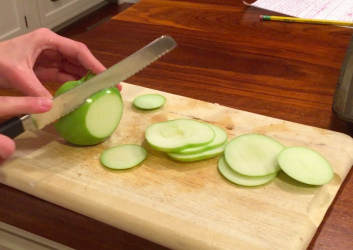 4
Place bread open on a cookie sheet. Drizzle olive oil on bread. Sprinkle salt.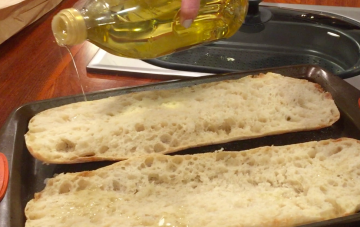 5
Lay out apples and then brie on top to cover the bread.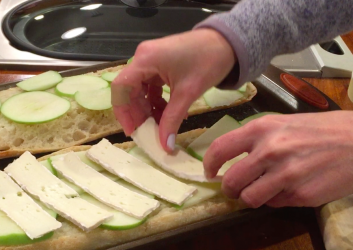 6
Spoon caramelized onions on top.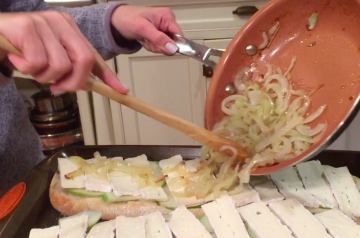 7
Bake at 350 for 15 minutes until cheese is melted.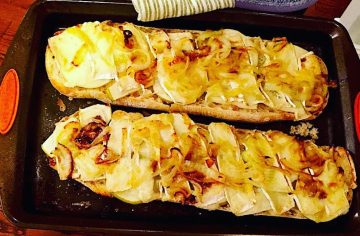 8
Slice while warm and serve immediately. Bread can be reheated in oven if necessary.
Cut into smaller, bite sized pieces if serving at a larger gathering.