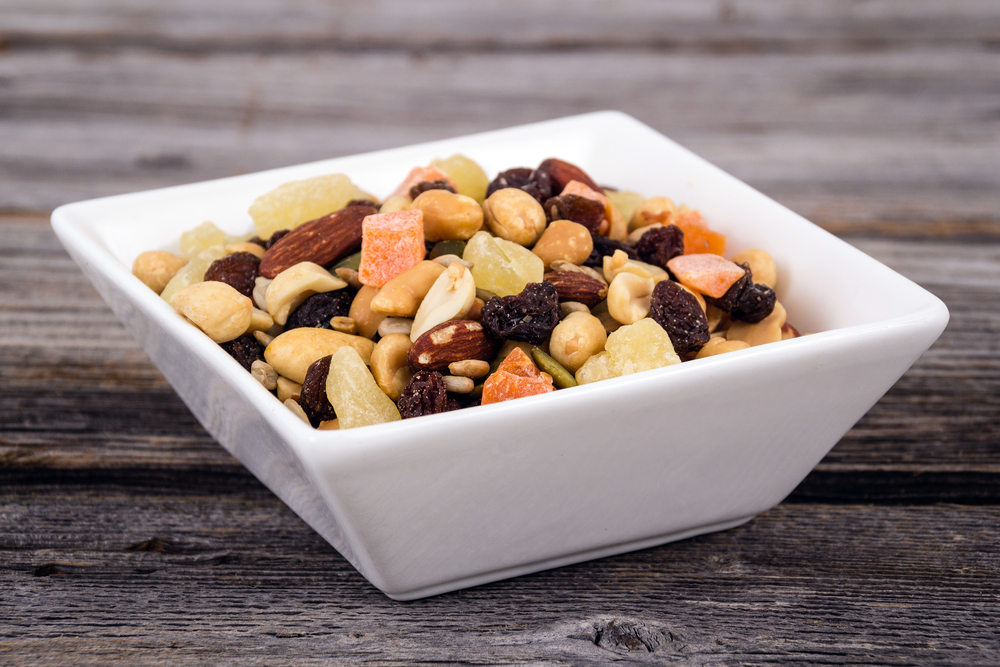 Can't get away to the tropics? No Hawaiian vaca in your near future? Bet if you make yourself a Mai Tai, chow on some Tiki Snack Mix (foodandwine.com) and turn up the volume on the ukulele track, you'll get there. At least for a little while.

Size:

makes 4 1/2 cups



Ingredients:
8 thick slices of meaty bacon
3 cups salted roasted peanuts
4 candied pineapple rings, cut into 1/3" triangles
2 tbsp sesame seeds
1 tbsp low-sodium soy sauce
1 tbsp honey
1/4 tsp cayenne pepper
Kosher salt



Directions:




Preheat the oven to 350F. Arrange the bacon in a single a layer on a rack set over a large rimmed baking sheet. Bake for 30 minutes, until the bacon is crisp. Drain on paper towels and cut into 1/2″ strips.

In a bowl, toss the bacon with the peanuts, pineapple, sesame seeds, soy sauce, honey and cayenne. Spread on a rimmed baking sheet and bake for 20 minutes, stirring once, until the bacon is browned. Season the mix with salt and stir occasionally until cool, then serve.