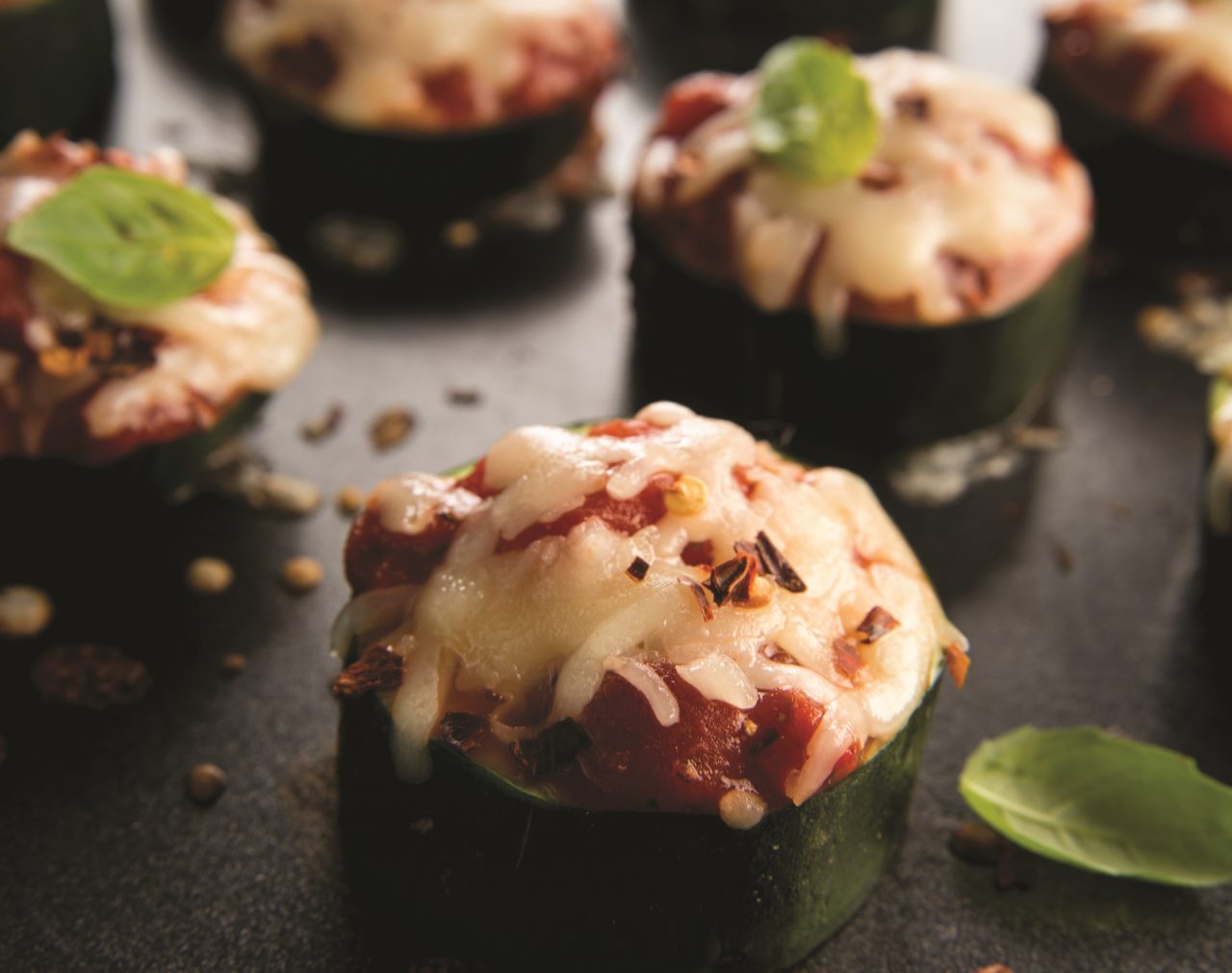 All-Natural Recipes for the Foods You Can't Live Without. #1 bestselling author and Hungry Girl founder Lisa Lillien, shares one of her recipes with us. You can meet her and sample a few of her dishes Sept. 7th. 
Ingredients:
8 ounces (about 1 medium) zucchini
3 tablespoons canned crushed tomatoes
1/8 teaspoon garlic powder
1/8 teaspoon onion powder
1/8 teaspoon Italian seasoning
Dash each salt and black pepper
3 tablespoons shredded part skim mozzarella cheese
2 teaspoons grated Parmesan cheese
Optional toppings: red pepper flakes, fresh basil


Directions:
Preheat oven to 400 degrees. Spray a baking sheet with nonstick spray.
Slice off and discard the stem ends of the zucchini. Slice into 1/2-inch rounds, and place on the baking sheet. Bake for 5 minutes.
Flip zucchini. Bake until mostly softened and lightly browned, about 5 more minutes.
Meanwhile, in a small bowl, combine crushed tomatoes with seasonings. Mix well.
Blot excess moisture from zucchini. Top with seasoned tomatoes, and sprinkle with both types of cheese.
Bake until tomatoes are hot and mozzarella has melted, about 3 minutes.