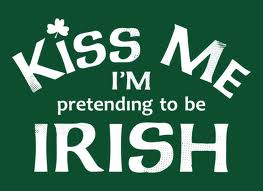 Friday, March 17th, 2017  Saint Patrick's Day!  A day to turn green with envy, and head out for kegs and eggs.  Well, maybe just the eggs but who's keeping tabs!  Here's a few Tips to celebrate being Irish for a day!
 

Head out to your local Target, Walmart, Dollar Store, or JoAnn Fabrics and raid their dollar bins.

  You will find all you need to bedazzle yourself and your loved ones in green.
Drop Your Pants. If that just doesn't cut it, and you feel something is still missing, then drop your pants, and slide into a kilt. Visit the Kilted Bros

.

 in the 5th Street Arcades!
530 Euclid Avenue – Suite 16  Cleveland, OH 44115

Set your alarms f

or early o'clock on March 17th

 and whip up a fun, festive breakfast of green scrambled eggs.  If you are looking to avoid food coloring swap it out for a handful of raw spinach. Blend (4) eggs and spinach (handful) in your blender until totally pureed and cook the mixture as usual.  Salt and pepper to taste.  Guaranteed fun!

Load up your vehicle with a few folding chairs and a cooler.

  You are headed to Cleveland's St. Patrick's Day Parade!  The National anthems will kick off the parade at 1PM at the intersection of Superior Ave. and East 18th St.  The parade ends at the intersection of Rockwell Ave. and East 6th St.                                                                          Visit stpatricksdaycleveland.com for more details.

Before you brave the crowd make one quick pit stop

 at our "local icon" Slyman's Restaurant, located 3106 St. Clair Avenue, Cleveland, OH.  This is where you will fill your cooler to the brim with the most mouth watering corned beef sandwiches you could ever have!  The perfect foundation to hold you over until the parade comes to an end!   slymans.com

Lastly, because it's about that time, I suggest finding a cozy local pub

 that will be serving guinness to the harmonious sound of the bagpipes playing in the background.  Check out Parnell's Irish Pub.  Two locations allow you to either stay in the downtown area at the 1415 Euclid Ave location at Playhouse Square or head back towards the Heights at 2167 Lee Rd.                                                                                                                                               Nothing shouts St. Patty's like the pure joy of a festive crowd dancing to the fever of a fiddle and it's accompanying Irish band.   Happy Saint Patrick's Day!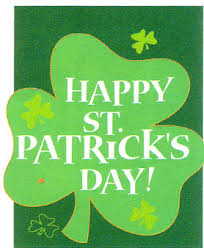 ---
---
Want to know what it's like to Celebrating St. Patrick's Day When You're Irish?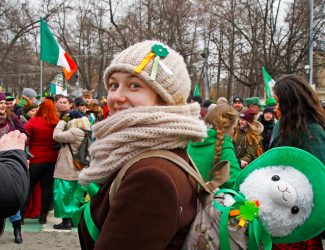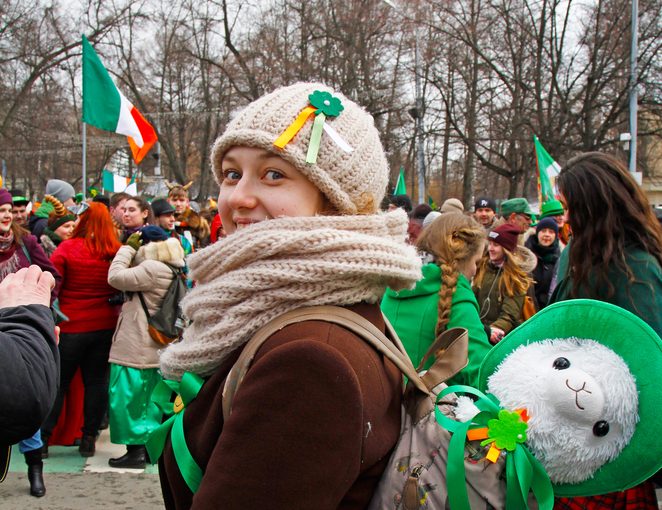 ---
Try Our Irish Soda Bread