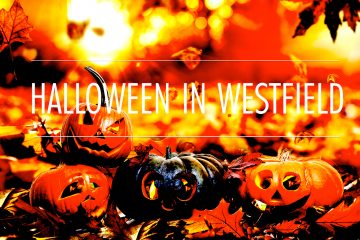 Sunday, October 28, 2018  •  1:30pm – 4:00pm
Optimist Club's Annual Halloween Parade  •  2:00pm
The kids can show off their costumes at the Optimist Club's traditional Halloween Parade while being accompanied by music from the WHS Marching Band starting at 1:30pm.
Downtown Westfield Costume Contest
The Downtown Westfield Corporation will be giving out prizes for children's costumes as they have every year. Sponsored by downtown businesses, prizes will be awarded in multiple categories.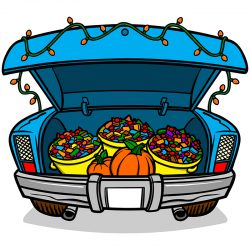 Trunk or Treat  •  2:30pm-4pm
It wouldn't be Halloween without candy, and this year promises to be sweeter than ever with Westfield's first ever Trunk-or-Treat!  This is in lieu of Downtown Trick or Treating. Kids can trick or treat from the trunks of decorated cars.
Entry to the Trunk or Treat is limited to children under 12 years of age and their families. There will be an allergy friendly trunk or treat area to accommodate children with food allergies.
Decorate your car or truck,
and come to the
South side parking lot
to pass out candy. Prizes will be awarded for the Scariest, Silliest, Best Addams' themed vehicle, and Best Group/Family Member Themed vehicle, and candy will be provided!
To participate, cars must register in advance. The number of available spots is limited so be sure to sign up early!  You may bring your car to the lot to start decorating between 11:00am – 1:00pm.  All vehicles must be in the lot no later than 1:00pm.
---
Don't Miss Westfield's First Masquerade Ball ..
Hosted by Morticia & Gomez Addams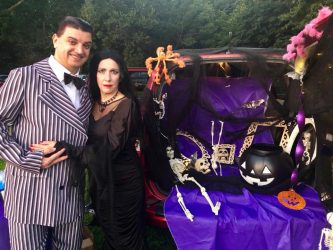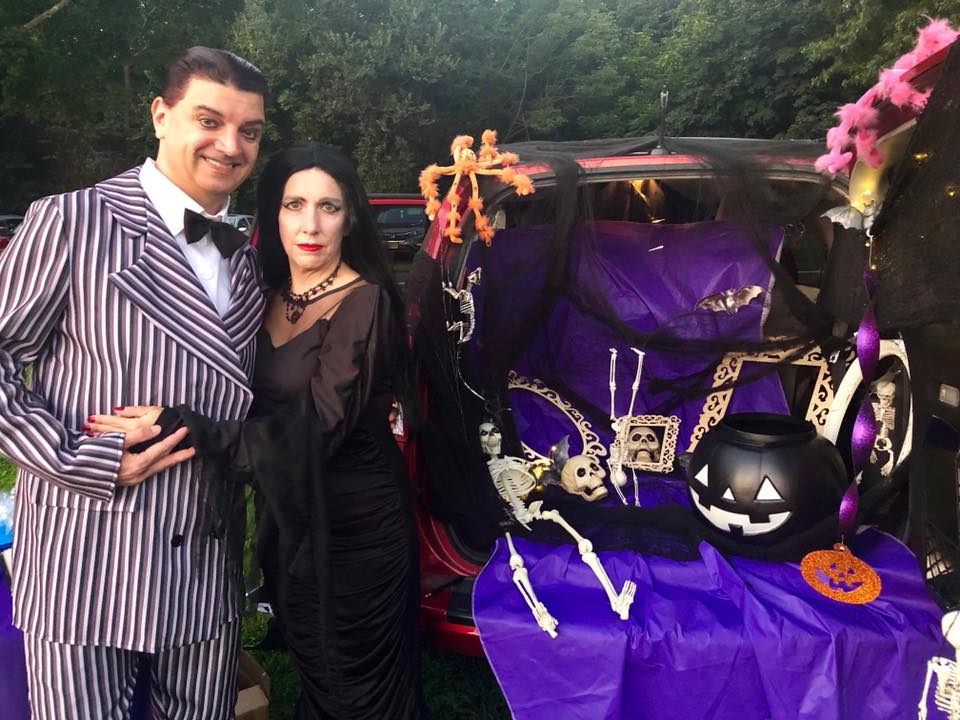 ---
Don't Miss These Fun Halloween Events