Stylish prescription glasses and sunglasses can be had online starting at just $95.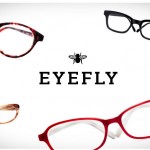 Eyefly
Eyefly is an online discount designer retailer. The site carries 150 styles of stylish glasses and including several types of aviator and plastic framed sun glasses. Handmade acetate and metal glasses build on classic styles with a modern twist for only $94 (including prescription lenses). The designs feature signature frame silhouettes, distinct textures, and amazing color combinations, such as our matte crystal frames and our two-tone tortoise. I ordered mine by using the site's Virtual Try-On tool and uploading my photo. Shipping and returns are free, and you can arrange to have Eyefly contact your doctor directly for your information on your prescription at checkout.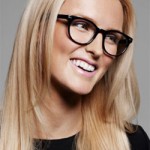 Warby Parker
Warby Parker is an eyewear company that specializes in vintage designer frames. Frames and prescription anti-reflective lenses are just $95. Warby Parker offers two solutions to the problem of choosing frames. The company can send you up to five frames to try on at home for five days, then you send the frames back using a pre-paid label and order the ones that worked for you. Or you can visit one of the company's nine showrooms across the country (book an appointment first).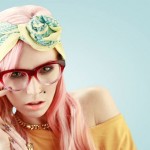 BonLook
BonLook's Bestselling sunglasses are popular for good reason, they are super-stylish and totally affordable. These gorgeous shades are available as non-Rx polarized sunglasses or regular prescription sunglasses for $99. Or, have the best of both worlds and get polarized Rx sunglasses for an additional $100. All sunglasses come with full UVA/UVB protection and they offer 30 day free return or exchange with free shipping on orders over $99 to continental USA.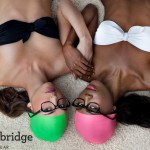 Collins Bridge 
Affordable easy, is how buying glasses should be. These frames are made with the same materials as the big brands, but without the designer price tags. And with at-home try ons for a collection of classic looks with new-age twists, you're sure to find a great pair of frames for you. Creating a better way to find glasses, this is the Collins Bridge vision. When you purchase a pair of Collins Bridge glasses for you, they'll gift another pair to a person of your choosing.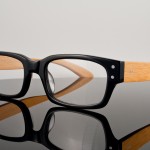 Eyebobs
A quest for high-quality, stylish yet affordable reading glasses prompted Eyebobs. The company sells more than 125 styles of quirky bifocals, reading glasses and sunglasses for men and women, releasing new designs every spring and fall. Eyebobs are reading glasses for the irreverent and slightly jaded. Styles range from the avant garde to buttoned-up conservative, all with a slightly tongue-in-cheek attitude. Eyebobs firmly believes that your style should be sharp, even if your vision isn't.