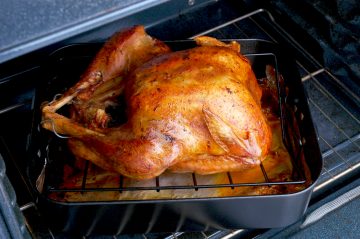 I will never forget the first Thanksgiving that my husband decided to take over turkey duty; he wanted to give deep frying a shot. So, I left him to it only to realize on Thanksgiving morning that he had not thawed the turkey yet! Our local grocery store was open–one more thing to be thankful for that day–and we were able to buy a thawed turkey.
If you're thawing it in the fridge, allow at least 1 day of thawing for every 4 lbs. Place it in the fridge, breast side up, in an unopened wrapper on a tray to catch the juices. We usually use two 12lb turkeys, so I start mine thawing on Sunday night.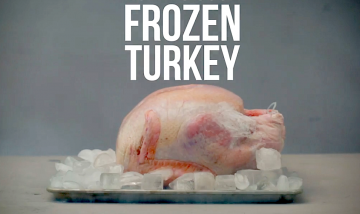 It takes less time to thaw if you thaw in cold water, but it's more work. It'll take about 30 minutes per lb (so my 12 lbs turkeys would take 6 hours.) Keep turkey breast side down in an unopened wrapper. Completely cover the turkey in the cold water and change the water every 30 minutes.
If for some reason, you made the same mistake as me, there is hope! You can actually cook a frozen turkey–though I can never tried it. Check out this tutorial from the Kitchn
---
From the Turkey to the Sides, We Have All The Recipes
that You Need for Your Thanksgiving Dinner.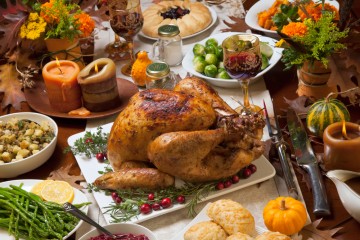 ---
Share What Your Grateful for This Year with Printable "Thankful For…" Cards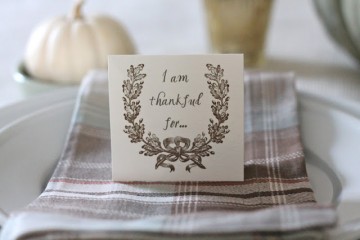 ---
Planning Your Winter Get-Away? Check Out Some Place New: Ponce.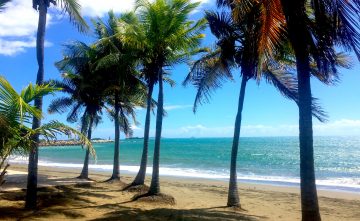 ---
What's For Dessert?
Nutmeg-Spiced Pumpkin Pie with a Gingersnap Crust