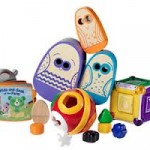 Spark Box Toys
Spark Box Toys ($24-$36 per month) aimed at kids 0-4 years old, is like Netflix for toys. Every four to eight weeks, Spark Box delivers four fun, educational toys, each matched to your child's age and skill level. When your child outgrows or tires of them, you send them back for a new batch. Get the world's best toys delivered to you. Send them back when you are done. Say good bye to toys clutter forever.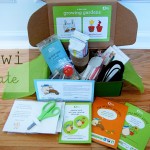 Kiwi Crate
Kiwi Crates are designed around fun themes and filled with all of the materials and inspiration for hands-on craft projects. Explore with arts & crafts, science activities, imaginative play, and more. ($25/month).
GiftLit offers personalized book of the month gifts selected by experts with easy online substitution. Monthly books, gift books and children's book of the month. GiftLit books are special because they rely on literary experts who carefully choose the most beloved books. (Prices start at $24.95, shipping is additional)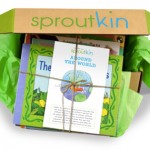 Sproutkin
Each Sproutkit contains 10 classic and lesser-known books chosen by educational advisers to revolve around a central theme. The kits, for kids 3-6, also include a Sproutcard with starting points to help guide discussions and activities to ensure your child gets the most out of each book. You can keep the books you want for 10 percent off retail price or using a prepaid postage label, return them, after which you'll get your next Sproutkit. Depending on how fast you read and return the books, you can get multiple shipments each month.  ($25 per month)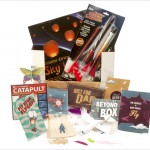 Cooper & Kid
Cooper & Kid was launched to bring dads and kids together. A Cooper & Kid box has a "things that fly" theme and is packed with books, toys, and activities that explore . Boxes will also include Science as Magic and Ironkid Decathlon themes.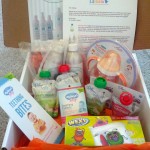 Lalaalu
The company has a designated panel of 15 NYC-based families who taste, test, and play with each product before it ever makes its way into the box. Available for three age groups (baby, toddler, and big kid), Lalaalu's box comes filled to the brim with snacks, toys, over-the-counter medicine, music, and more each month. ($35 for one box, $30 per box for a subscription)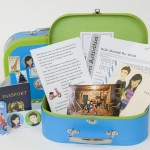 Little Passports
Take your kids on an exciting adventure to a new country every month with Little Passports. Globetrotting friends Sam and Sofia will send your child a fun package with a letter, photos and unique souvenirs from the country they're visiting. There's also a USA version, which includes special items from visits to two different states each time ($11/month, littlepassports.com).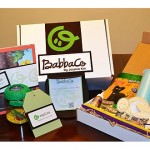 BabbaBox
Your kids will have a blast learning about important life concepts (like gratitude) with BabbaBox, which comes filled with materials for projects, a theme-based product for exploration and a book to build imagination. Each box also contains a pre-paid digital component for interactive learning ($20/month).