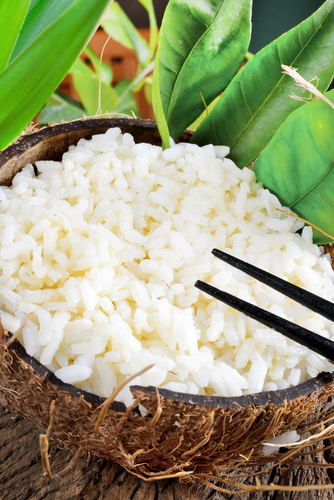 Perfect accompaniment to South Pacific dishes… Thai and Polynesian inspired foods especially.

Size:

6 servings



Ingredients:
2 cups jasmine rice
1 cup coconut cream (Coco Lopez brand is good)
1 1/2 tbsp sugar
1 tsp kosher salt



Directions:




Combine rice, coconut cream, sugar, salt, and 2 cups water in a medium saucepan. Bring just to a boil, stirring to dissolve sugar, then cover and reduce heat to low. (Alternatively, cook rice in an electric rice steamer.) Cook until rice is tender and liquid is absorbed, 40-45 minutes. Fluff rice with a fork; cover and let sit for 20 minutes.