Walk through these city's bars and restaurants and discover unique cocktails history.

NEW YORK
Birth of the Cocktail, a Drinkable History of New York
This three-hour walking tour of speakeasies, hotel bars, and other sites where famous drinks were born, weaves together a history of the cocktail and its critical role in American culture. Led by a sociologist or spirits journalist, you'll trace a course from Midtown Manhattan to the Flatiron District.
On this tour, you'll sip cocktails from three different establishments featured on the show. Your Mad Men guide will discuss the significance of the different locations and show you clips of Mad Men to see how they re-created New York City in the 60s. Spend a night in New York City like Don or Peggy would have. Dress in your best 60's attire, complete with a skinny tie or red dress. Walk the same streets featured on Mad Men and best of all you will drink where they drank. You will be stopping at 3 bars featured on the show.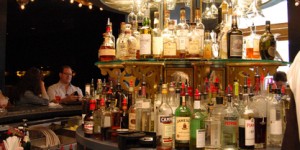 NEW ORLEANS
The Cocktail Tour – Join culinary historian Elizabeth Pearce on a romp through the French Quarter as she regales you with the history of New Orleans, its people, and culture using some of its most famous (and infamous) drinks.
New Orleans' Original Cocktail Walking Tour – Take a walk through the French Quarter's famous bars and restaurants and discover the famous "spirits" of New Orleans. It's history with a twist! From the Sazerac and Pimm's Cup to the Hurricane and Hand Grenade, you'll enjoy a different view of New Orleans through its history of fine dining and drinking. You'll be entertained with classic stories of the unique concoctions made famous here and the characters that brought them to life.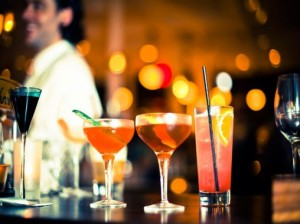 SAN FRANCISCO
Union Square Cocktail & Food Tour – Go behind-the-scenes in San Francisco's Union Square to meet bar owners, bartenders, and industry experts for a unique cocktail experience at three Union Square cocktail havens. Drink delicious, well-balanced libations from the nation's top mixologists paired with delectable bites. Learn about San Francisco's integral role in the revival of the cocktail culture, as well as the origins and back-stories of the spirits in the cocktails. A delicious way to be a cocktail insider.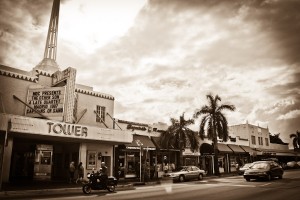 MIAMI
Art Deco Cocktail Tour – Get exclusive access to the best Art Deco hotels and bars on this fabulous cocktail tour. Casually stroll in and out of famous buildings in South Beach. Your tour guide will entertain you with stories of history, the pioneers, landscape, the importance of Art Deco and the influence of Miami Vice and the Cocaine Cowboys. All this while sipping on signature cocktails inside fabulous hotel bars.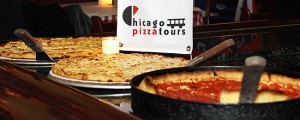 CHICAGO
Chicago Pizza & Cocktail Tour – Start off in the neighborhoods with the locals and some of the best pizza, paired with cocktails and fun. The tour includes a full slice of pizza and a wine or beer at each of the stops Jon has selected. Red wine, white wine, or maybe even a microbrew, whatever your preference for pairing with each unique style of pizza is all fair game. You'll get dinner and drinks at 4 of the best local pizzerias, with 5 types of pizza and transportation provided via Dough Force One with a Karaoke machine on board.
Chicago's Night Life Walking Tour – Legendary Cocktail Lounges play an important part in Chicago's nightlife. Here you can feel the city pulsing with the beat of extraordinary performances of live jazz, blues, rock, folk and country. At Chicago's cocktail lounges you can meet the trendiest people and relax over the magnificent cocktails. Take this walking tour to discover the most famous cocktail lounges that Chicago has to offer.