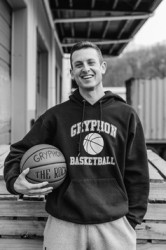 His motto: "Learn basketball the right way." Randy DeFeo has a passion for basketball and wants to share it with your kids. Here's a little about Randy. Prepare to be impressed. Randy graduated from Ridgewood High School in 2007 after playing 3 varsity basketball seasons. He played on the 2004/2005 group 4 state championship team, was captain both his junior and senior years, and was named All League NNJIL in basketball his junior and senior years. He moved on to Bowdoin College and played 4 seasons in the NESCAC league, one of the most competitive and prestigious Division III leagues in the country as a 3-year starter, and finished his career in the top ten in free throw percentage and career wins. He played in the Division III NCAA Tournament and the NESCAC championship game. In his senior season as captain, Randy was named to the all NESCAC Sportsmanship Team and earned Bowdoin's coveted William Frasier Basketball Award. Randy is also passionate about giving back. Gryphon Basketball supports The V Foundation for Cancer Research and has raised $1600 towards our goal of $10,000. Impressed?
Currently, besides being an assistant coach for the Ridgewood High School girl's basketball program and a middle school math teacher in Bergen County, Randy is the founder and face of Gryphon Basketball, living his dream of coaching and sharing his passion for basketball with kids in Bergen County.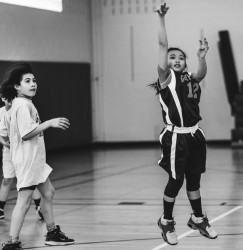 He also happens to be a an all-around nice guy. Just the type of coach you'd want for your kids. He's knowledgable and has years of experience to share with his kids. He coaches with a perfect balance of seriousness and fun and is able to bring the best out of the kids while remaining patient and positive. Everyone that knows him, sings his praises.
Coach Randy focuses on fundamental basketball, learning the skills in practice so they can be applied play with confidence during games.  He plays up-tempo defense, teaching his players to always looking for the steal that turns defense into offense.  He doesn't discourage mistakes. He looks at them as a learning opportunity, "When our teammates make a mistake we are there to pick them up.  When we make a mistake, we learn and get better the next time," says Coach Randy.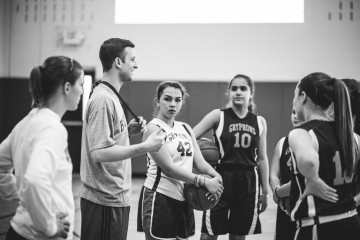 Gryphon Basketball offers private and semi-private lessons with Coach Randy. Lessons are tailored to each individual player depending on position, age and ability level. Instruction and drills are focused on the following: shooting, offensive moves, ball handling and dribbling, passing and catching, defensive, strength and conditioning. He also incorporates The Shooting Gun to maximize the number of shots/lesson. Gryphon also offers AAU teams for girls and boys 3rd grade – High School during the fall and spring seasons. Most practices take place in Fair Lawn, NJ at St. Leon Armenian Church.
This fall, he is running a Basketball Bootcamp for girls and boys kindergarten through 4th grade that will take place on Saturday mornings from 9 – 10am.
For more information about Gryphon Basketball, visit gryphonbasketball.com.