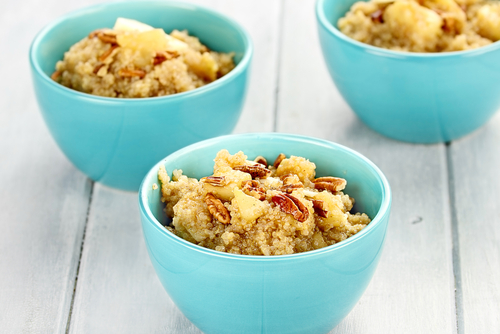 Here is a healthy breakfast and all you need to get your day started. Quinoa is gluten-free–a great wheat-free alternative. Plus, it's high in protein and is a complex carbohydrate, which promotes weight management. Another healthy recipe from Danette May's cookbook. Also read Why Quinoa is Good for You.

Size:

1



Ingredients:
1/4 cup quinoa
1/4 cup almond, rice or coconut milk
1/4 cup water
1/4 tsp vanilla
1/2 cup fresh or frozen berries(preferably organic)
1 tsp maple syrup
2 tbsp. chopped pecans



Directions:




Cook 1/4 cup of quinoa with 1/4 cup of almond milk and 1/4 cup of water. Top with 1/4 tsp of vanilla, 1 tsp 100% maple syrup, 2 tbsp. chopped pecans and 1/2 cup of berries. You can sub the nuts for almonds or walnuts if you don't like pecans.

Enjoy!

Want to try another dish with quinoa? Try our Tangy Mango, Crunchy Kale and Quinoa salad.
---
Gluten-Free Pizza with Quinoa Crust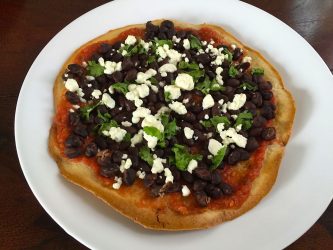 ---
Healthy Sweets: Dark Chocolate Almond Butter Truffles with Quinoa