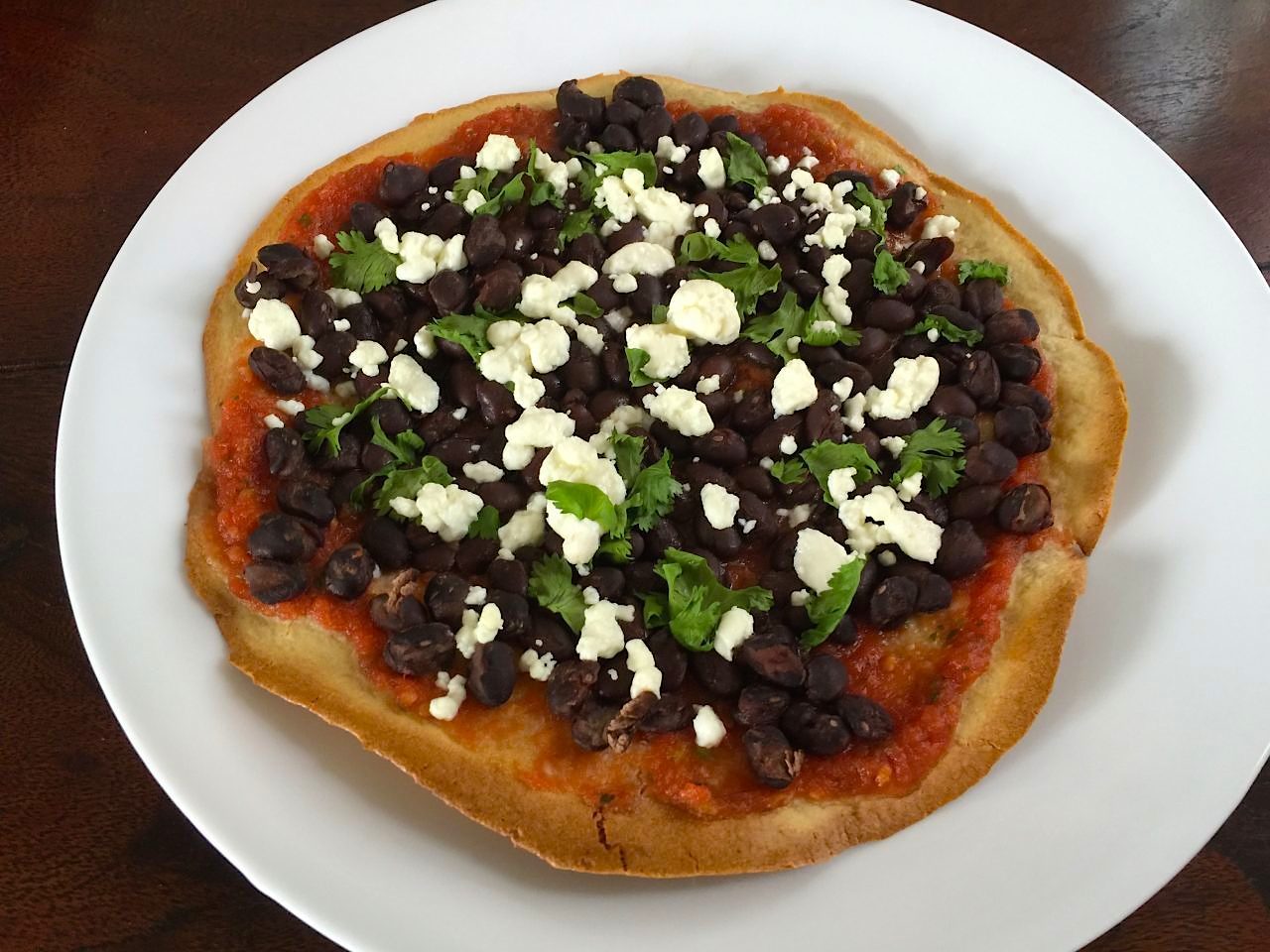 Off the charts!!!

My son is gluten free and I am trying to be mainly gluten free. I made this pizza crust the other night and it was great. My son liked it as well.  You can put any toppings you like on it.

Size:

1 pizza crust



Ingredients:
3/4 cup quinoa, covered by 1" of water and soaked for 6-8 hours(or overnight)
1/4 cup water
1/2 tsp baking powder
1/2 teaspoon salt
2 tablespoons olive oil



Directions:



Soak the quinoa in water, covering it by at least 1″, for 6 – 8 hours.
Once you're ready to make the crust, preheat oven to 425 degrees F. Line a 9″ cake pan with parchment paper or non-stick foil and drizzle one tablespoon of oil(use olive oil) in the center. Spread around with your hands or rotate pan until evenly coated and set pan aside. If you like a thinner crust which I do, you can divide that between 2 cake pans. If you like a thicker crust than leave it as is. I always double it and divide between four cake pans.
Thoroughly rinse quinoa, then add to a blender. Add the ¼ cup of water, baking powder, salt and remaining olive oil, and blend on high until smooth and creamy. This should resemble a thick pancake batter.
Pour batter into prepared pan and bake for 15 minutes. Remove, flip and return to oven baking for another 10 – 15 minutes until browned and edges are crispy.
Top with sauce, cheese(if you are trying to be healthy then I would suggest using feta or goat cheese) and any other toppings you'd like and bake for 12 – 15 minutes until cheese has melted and started to brown.
Remove, let cool for a few minutes in the pan, transfer cutting board and slice.
Garnish with herbs, pepper flakes, grated parm. cheese, etc., and serve immediately!
I make a few of these at a time and store in my refrigerator.
The pizza in the picture is a layer of fresh salsa, black beans, cilantro and sprinkled with goat cheese. It is a TEN!!!