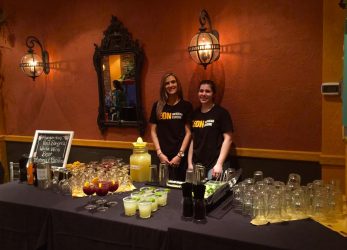 This past weekend, our elementary school hosted a Cinco de Mayo party at Leon Mexican Cuisine in Ridgewood. They were upfront: this would be their first event of this type. Before even choosing Leon, we'd brainstormed about where to hold the event.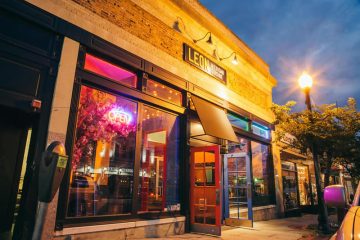 What we wanted:
• a local spot in town.
• Able to hold a crowd of 100-120. (Not too big where guests would disperse and not mingle.)
• A venue where guests could dress up…or down.
• We didn't want to have to decorate or bring in extra tables.
After shopping around, we decided Leon fit the bill. The size was right and their already festive decor allowed to use it as is–no extra costs for decorating.
Manager Jaime Macias helped us plan the party. He listened attentively and then shared his thoughts on menu and flow for the evening. "This is probably too much to ask," we admitted, "But the one thing that would make the evening perfect…would be to host the party on Cinco de Mayo." To our delight, he agreed! (Sorry Ridgewood neighbors who showed up Friday night! At least we were raising money for kids!)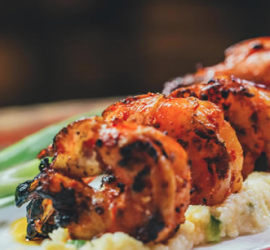 As guests arrived, they were immediately greeted at the door with one of Leon's delicious handmade margaritas or sangrias so there was no back up at the bar. (We supplied to booze; they made the drinks.) The ceiling twinkled with tiny lights; the tables glowed with candles; and the music was festive.
They passed several perfectly portioned, easy-to-eat, delicious appetizers: garlic shrimp; tender smoky ribs (my favorite Leon app); and avocado fritters. The tables were loaded with generous bowls of their table-side guacamole and platters of their spicy orange habenero wings.  Bottles of wine chilled on each table, as well. No need to leave the conversation for a refill. An hour into our party, they opened the taco bar complete with chicken, steak, refried beans, peppers, rice, guacamole, etc.
During the last hour, they passed warm, toasty churros through the crowd so our evening could end on a sweet note.
Jaime and owner Srini Rao (who also owns Nirvana Indian Kitchen in Allendale) were calm and totally in control of the evening. It was as if they'd done this hundreds of times before. Jaime and his staff even made a point to check to see if I was eating and not just "hostessing." Love being taken care of like that!
As a hostess, usually you don't get a chance to enjoy the event (though you're always happy to watch guests enjoy) but being at Leon with this event in Jaime and Srini's hands and the hands of their gracious and attentive staff… I actually had fun and left with a full, satisfied stomach…and felt like I was a guest!
Keep up the great work, Leon, and thanks for an incredible, fun, worry-free evening!
Leon Mexican Cuisine, 6 Chestnut Street, (Between E. Ridgewood & Franklin Avenue), Ridgewood, NJ 07450.
---
Where to Buy Flowers for Mother's Day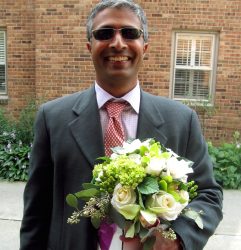 ---
Korean Barbecue: I AM ADDICTED TO THESE WINGS!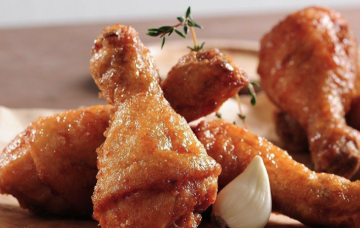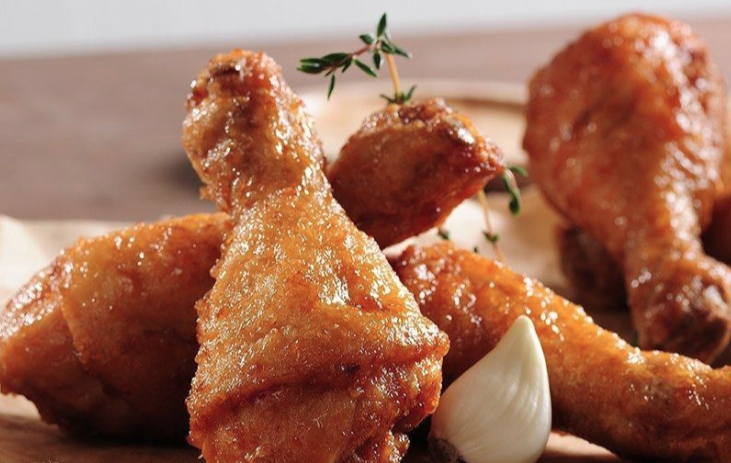 ---
This Food is Absolutely Insane!