Here are 5 affordable gift ideas to let Dad know just how special he is this Father's Day!
For the resident barbecue king… let him showcase his grilling expertise with a little help. "The Barbecue Lover's Big Book of BBQ Sauces: 225 Extraordinary Sauces, Rubs, Marinades, Mops, Bastes, Pastes, and Salsas, for Smoke-Cooking or Grilling" is an ideal gift for him.  Available on AMAZON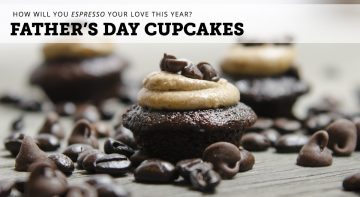 Satisfy Dad's sweet tooth… with bite sized cupcakes from Baked By Melissa. They have come up with a special Father's Day cupcake flavor called "Chocolate Espresso". Gift boxes of 25 or more can be ordered on line to arrive complete with a blue bow tie ribbon. Hopefully Dad will be willing to share these delicious treats with the family!  Starting at $25, available at http://www.bakedbymelissa.com
Keep Dad up to date on the newest technology... with a subscription to Popular Mechanics Magazine. He'll find articles on antique and modern automobiles, breakthroughs in the tech world, and how-to guides for do-it-yourself home projects.  Subscription price for 10 issues is $12,  Subscription orders at www.popularmechanics.com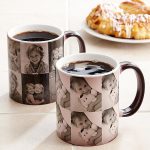 Choose up to 5 of your favorite photos to be placed on this unique Multi Photo Color Changing Mug that reveals the photo images when filled with hot liquid. Can be ordered to reveal as black-and-white or color.  Dad will enjoy beautiful family images while enjoying his daily cup of Joe.  $16.99 – order online at Multi Photo Color Changing Mug
Having just returned from a vacation in Hawaii, I believe every man should have at least one colorful Hawaiian shirt in his closet. The perfect summer shirt for Dad, not only are they fun, they can be worn with anything.   You'll find them at any large department store (Kohl's, Target, Macy's, Walmart) with prices starting as low as $14.99.