One of the things I love most about my husband is he always knows the perfect wine to make me happy, and he isn't afraid to open something special on a random Tuesday. If we ever break up, I will have to give up alimony in exchange for a list of what I like to drink. I am particular about taste, but hopeless with remembering the names. I used to think whites were for summer, reds for winter, but no longer. I asked him to weigh in on some great winter whites.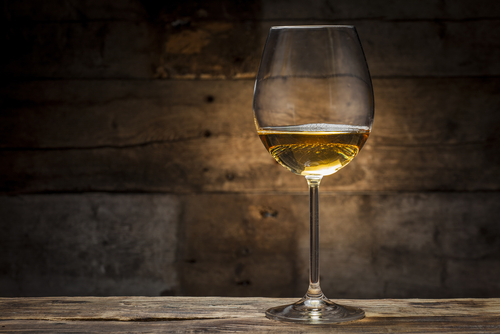 As the weather gets a little colder, it is natural to want to curl up with some wine in front of a fire or uncork a velvety bottle with a hearty winter meal.  Once we get into the month of November, conventional wisdom would lead us to open a bottle of red.  The rules about seasonal wine drinking are starting to change and winter whites can give the season an entirely different feel.
Chardonnay – the market is flooded with Chards that are super oaky and very ripe, which doesn't necessarily work as we head into the c older months.  White Burgundy is a great option starting with an easy-to-find Meursault from Louis Jadot ($45).  For a less expensive option, try Domaine Henri Perrusset Macon ($19).  Don't be intimidated by the fancy French names.  Ask the local wine store and chances are, they will have these in stock.
Gewurztraminer – people are definitely afraid to break out a bit and try this varietal that has just enough spice to pair up with good winter dishes.  If you are worried about walking into a wine store and stumbling over the kind of wine that sounds like someone just sneezed, don't be.  A popular Gewurztraminer is J. Hofstatter Kolbenhof ($50) and Tiefenbrunner Sudtirol Castel Turmhof ($20).  Both are delicious and balanced enough to drink without thinking you are at a summer barbecue.
Riesling – probably the best winter white, but many people think of it as sweet, dessert wine.  Yes, there are sweet versions of this varietal, but they are easier to buy because German Rieslings are labeled by their sweetness.  If you can't make sense of the label, ask the salesperson.  You can get a pretty dry version that works for winter for about $25 – SA Prum Riesling Kabinett
Pinot Grigio – while this type of wine elicits more misconceptions about being a summer wine, there are some great Pinot Grigios that are big boned and are great with rich food like foie gras, short ribs or pork.  Livio Felluga ($35) is one of my favorites.  Also, many from the Alto Adige area of Italy will be great complements to any winter meal.
Bottom line….don't be fooled into thinking that white wines go out with the white pants after Labor Day.  If the specific wines mentioned here are not available, ask the salesperson about the varietal you want and you will not be disappointed.  She will probably be pretty excited to help you with something other than a California Cabernet.