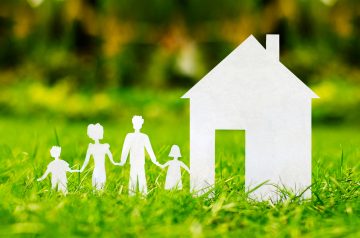 If you've ever sold a home, you probably know already that the condition of your property not only impacts how quickly you're able to sell your home but the price you're able to receive for it. While the exterior curb appeal of your home (including paint and your yard condition) does affect buyers' perceptions, the interior of the home is especially important.
If you're getting ready to list your home for sale but you're worried about all of the little—and big—fixes you've ignored all these years, stop fretting. There are many simple things you can do to set your home apart. Here are three of the most important:
De-clutter your home. Clutter is one of your worst enemies when showing your home. If you've got too much furniture or piles and piles of "stuff" all over the place, it's time to purge or rent a storage unit. The goal is to help buyers picture themselves in your home—something you can achieve by making sure each room is tidy and has plenty of room to move.
Do a deep house clean. After you've de-cluttered, give your home a thorough clean. Make things sparkle from top to bottom, in each and every room. Pay close attention to molding and windows. For scratches or marks on the walls, use a magic eraser–it works miracles. If your carpet is looking dingy, do a deep house-wide carpet cleaning.
Eliminate any odors. Any real estate agent will tell you that bad smells are an instant turnoff to buyers. If your home has an odor from pets or something else, be sure to identify and eliminate those yucky smells. Make sure those scents are coming from a bigger problem like mold. Don't just cover them up. This type of damage is almost certain to come up on a buyer's inspection anyway.
Bottom line: clean homes sell faster and for a higher price!
AOA Cleaning and Restoration has a handy step-by-step guide:
"Preparing Your Home for Sale"
---
Comfort Food: Warm Up with Shepherd's Pie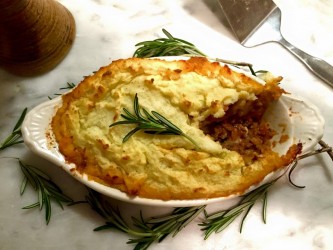 ---
 A Gooey, Juicy, Even a Bit Crunchy, Sloppy Burger You Will Love:
Nacho Burger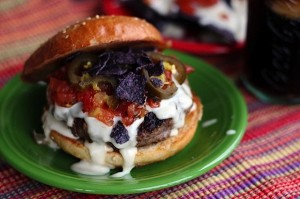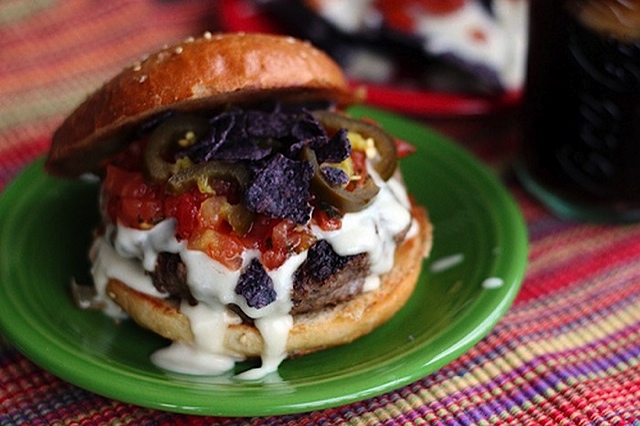 ---
Calling All Ice-Cream Fanatics! Try Our Waffle Ice Cream Sandwich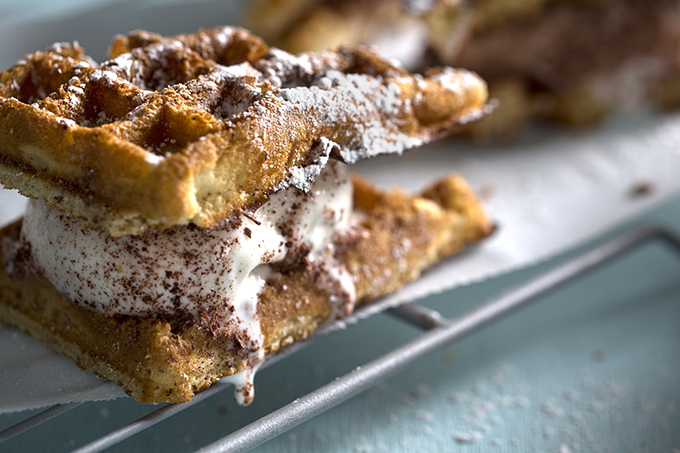 ---
Fish So Good…You Won't Even Realize How Healthy it is:
Zesty Creole Cod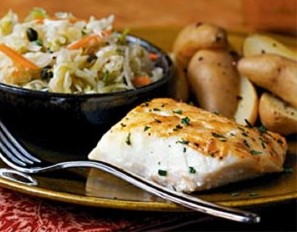 ---
Delicious Roasted Asparagus and Mushrooms with Parmigiana Reggiano.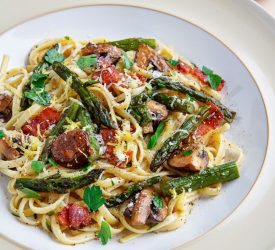 ---
Something Comforting, But Not Too Heavy:
Pork Sage Meatballs.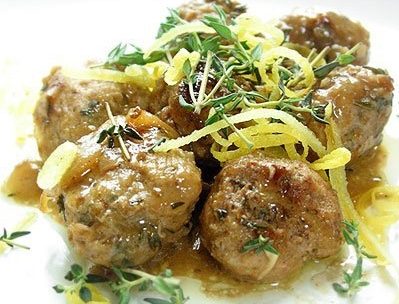 ---
A Tiny Little Seed That Packs a Big Punch of Nutrition.