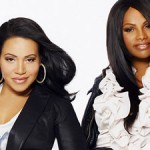 I LOVE THE 90s!
Sat, Feb 27, 2016 •  08:00pm
On night only: Get into yor 90's groove on with Salt-n-Pepa, Coolio, Kid N Play, Tone Loc, Color Me Bad and more as they perform at NYCB Theatre.
NYCB Theatre at Westbury,  Westbury, NY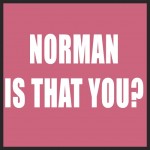 "Norman Is That You?"
February 20 – March 20
Don't miss this funny comedy about a family dealing with their son's homosexuality. Ben Chambers, a dry cleaner from Dayton, Ohio, and his wife Beatrice are having marital problems. After 40 years of marriage, Beatrice has run off to Canada with Ben's brother and business partner. Ben decides to board a bus and take off for New York City to visit his son, Norman, who had left home to "find himself". Ben discovers his son is in a romantic relationship with man, Garson Hobart. Determined to set his son on the straight and narrow path of heterosexuality. Tickets: $21
Friday and Saturdays at 8pm. Sundays at 3pm.
The Merrick Theatre and Center for the Arts, 2222 Hewlett Ave, Merrick, NY.
www.merrick-theatre.com
The Music of Hector Berlioz
Saturday, February 27 

•

 8:00pm

The South Shore Symphony performs the music of Hector Berlioz with Conductor and Music Director Scott Jackson. . Deeply immersed in the great literary writings of his time, Berlioz was often inspired by literature in his compositions. In the Symphonie fantastique Berlioz portrays the longings of a lover and terrifying hallucinations in what in arguably the greatest of all ninteenth century tone poems. T
Madison Theatre at Molloy College,
1000 Hempstead Avenue, Rockville Centre, NY 11570.
Beauty and the Beast
February 27 – April 16
At Merrick Children's Theatre.
The Merrick Theatre and Center for the Arts, 2222 Hewlett Ave, Merrick,
www.merrick-theatre.com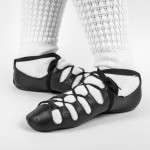 18th Annual Irish Festival
Sunday, March 6  • 11am – 5pm
Each year, the Hofstra University campus hosts festivals celebrating the food, traditions and arts of several cultures, This weekend, they will celebrate all things Irish! Live entertainment includes Irish Step Dancers, the Black Velvet Band, Tony Jackson and the McClean Avenue Band. Enjoy Irish food, and children's activities. Shop for Irish products. Adults: $6. Seniors $5. Children: free.
General Festival Information: (516) 463-6582 or visit: www.hofstra.edu
Hofstra University, Hempstead, N.Y. 11549.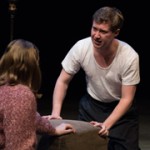 Proof
March 1 – 6
Written by David Auburn, directed by Brian Rose and featuring the students of the Department of Theatre, this Pulitzer, Drama Desk and Tony award-winning play is a work that explores the unknowability of love as much as it does the mysteries of science. On the eve of her 25th birthday, Catherine, a troubled young woman, has spent years caring for her brilliant but unstable father, a famous mathematician. Now, following his death, she must deal with her own volatile emotions; the arrival of her estranged sister, Claire; and the attentions of Hal, a former student of her father's who hopes to find valuable work in the 103 notebooks that her father left behind.
Adelphi University, Garden City, NY
For more information call, 516.877.4000 or visit http://aupac.adelphi.edu