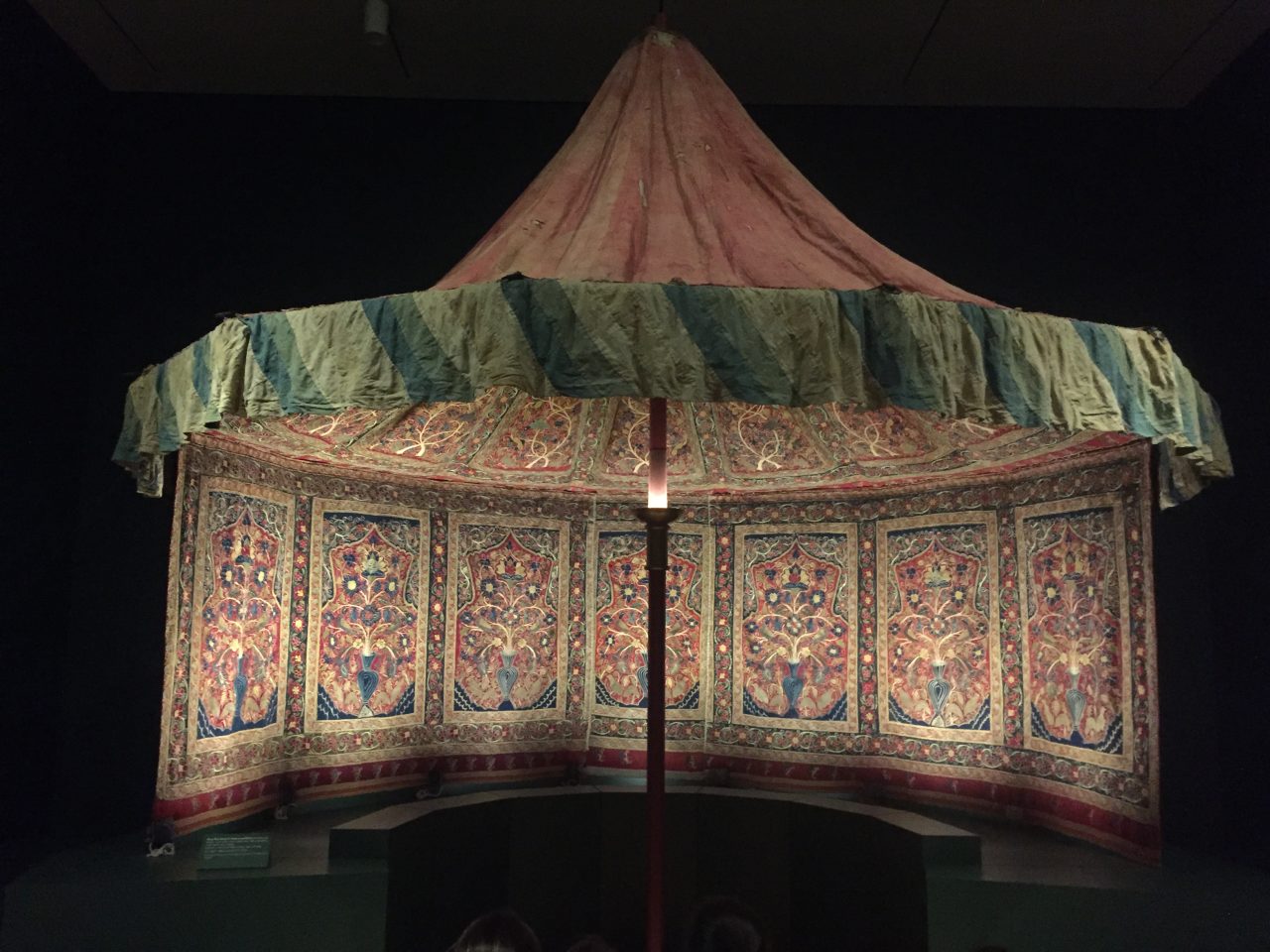 Sun, 07/19/2015 to Sun, 08/21/2016
The Cleveland Museum of Art  •  Arlene M. and Arthur S. Holden Textile Gallery | Gallery 234
The Cleveland Museum of Art has acquired a spectacular imperial tent. It truly is spectacular! Stop by the museum and experience being inside; the museum has erected 8 of the 16 sides in the tent. When you enter the gallery, the room is dark and mysterious with spotlights highlighting the intricate detailing and beautiful workmanship that went into this tents making.  The roof panel displays fluttering birds and  blossoming branches. It's amazing to think that such care was taken almost 200 years later, this ornate silk tent is in such pristine condition.  The exterior, in contrast, is covered with a plain red cotton cloth.
Tents were presented as luxurious gifts but also pitched for imperial ceremonies while travelling.
For more information, visit: Cleveland Museum of Art.