Everyone is going a little crazy over Pokemon Go–-including my kids, my friends' kids…and even some of my 40-something friends! Though I, myself, have not played, the game apparently encourages folks to get out into the (semi) real world to chase virtual Pokemons. One of my daughter's friends walked 9 miles in a day chasing Pokemon. My daughter searched our house and found one in our attic–creepy. Injuries have been reported of people walking into revolving doors and trees! I wouldn't mind seeing that.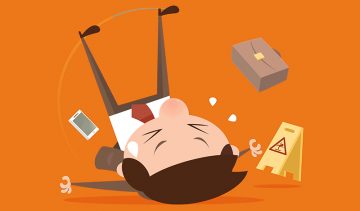 People are SO crazed by the game that some institutions and museums have actually had to ban the game from their premises. It should go without saying that some places are not appropriate for being on your phone…at all. Just in case you're not sure what places or times are appropriate to play Pokemon Go, we laid out a few guidelines below (besides the obvious places that you shouldn't play–while driving, while at holy sites, in churches and temples, etc.)
Thanks to a few of my funnier friends and family members, we have compiled some times and places to refrain from playing Pokemon Go:
• while operating heavy machinery.
• during a Psychological Evaluation.
• in the Grand Canyon…or anywhere with potential to literally fall off of a mountain.
• while walking in stilettos.
• on rooftops or balconies.
• at a funeral.
• while using the bathroom; you could get caught with your pants down.
• during a murder sentencing.
• during an MRI.
• when crossing a busy intersection.
• in a TSA security line.
• while rollerblading.
• while walking a tightrope.
• during confession with a priest.
• during a marriage proposal.
• during your "America's Got Talent" audition.
• while being questioned by the police about the sudden disappearance for your spouse.
• while facing St. Peter at the gates of heaven.
Have another suggestion for the list? Email me!  heatherzachariah@tipsfromtown.com