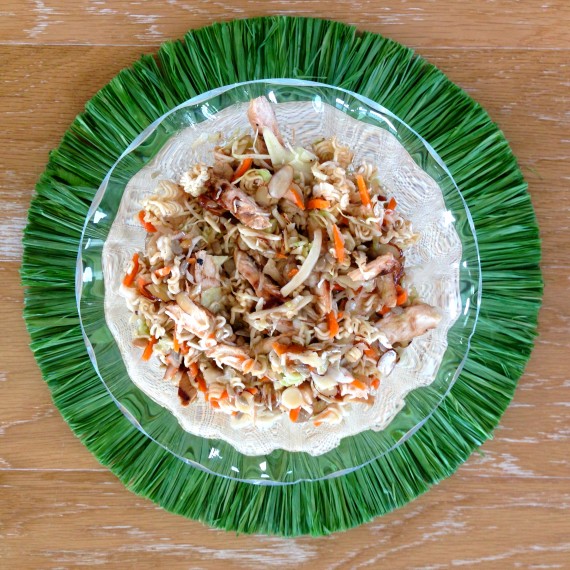 photo by Emily S. Downs

A delicious side dish or as a meatless main dish. Lunch, dinner, your choice. Equally loaded with texture and flavor, soon to become a favorite.

Size:

serves 12-15



Ingredients:
SLAW:
16 oz cole slaw mix
2 bunches green onion, sliced
1 cup slivered almonds
1 cup sunflower seeds
2 packages Ramen noodles (Oriental flavored) soup mix
DRESSING:
3/4 cup vegetable oil
1/2 cup sugar
1/3 cup white or red wine vinegar
2 packets of seasoning from noodle mix



Directions:




SALAD: Break noodles into small pieces (do not cook). Reserve seasoning for dressing. Layer above ingredients in order listed about 1/2 hour before serving and toss with dressing.

DRESSING: Mix above ingredients thoroughly and toss with salad.