The evidence is very clear. Walking is good for you and it is good for your kids!! We are such a car community, even though we have a beautiful walking town. A bunch of residents and organizations want to change that. Check out this month long initiative, kicking off tomorrow at the library.
 • • •  Find Out How Many Calories You Can Burn Walking • • •
The first event is a forum which will be held at the Ridgewood Public Library the evening of September 26 from 7-8:30pm. It is titled, Moving Forward Together: Fostering a Pedestrian Friendly Community. There will be super funny and informed panelist talking about super important things we should all know about. Please don't miss it!! You'll LOVE Lenore Skenazy founder of the Free Range Kid movement. http://www.freerangekids.com/
The second part is a village-wide, month-long walking initiative that will take place during October titled Walktoberfest. Guided, themed walking tours are being scheduled to entice residents to learn more about our village and its businesses. There will be historic, architectural, food, fashion, beauty, parks, interfaith and municipal building tours available. Please watch for promotional materials and emails throughout the coming weeks.
Sign up for a walking tour in your hood and find out:
…about the legendary Henrietta Hawes and her outstanding contributions.
…what famous people who attended your school.
…how Somerville School got its name.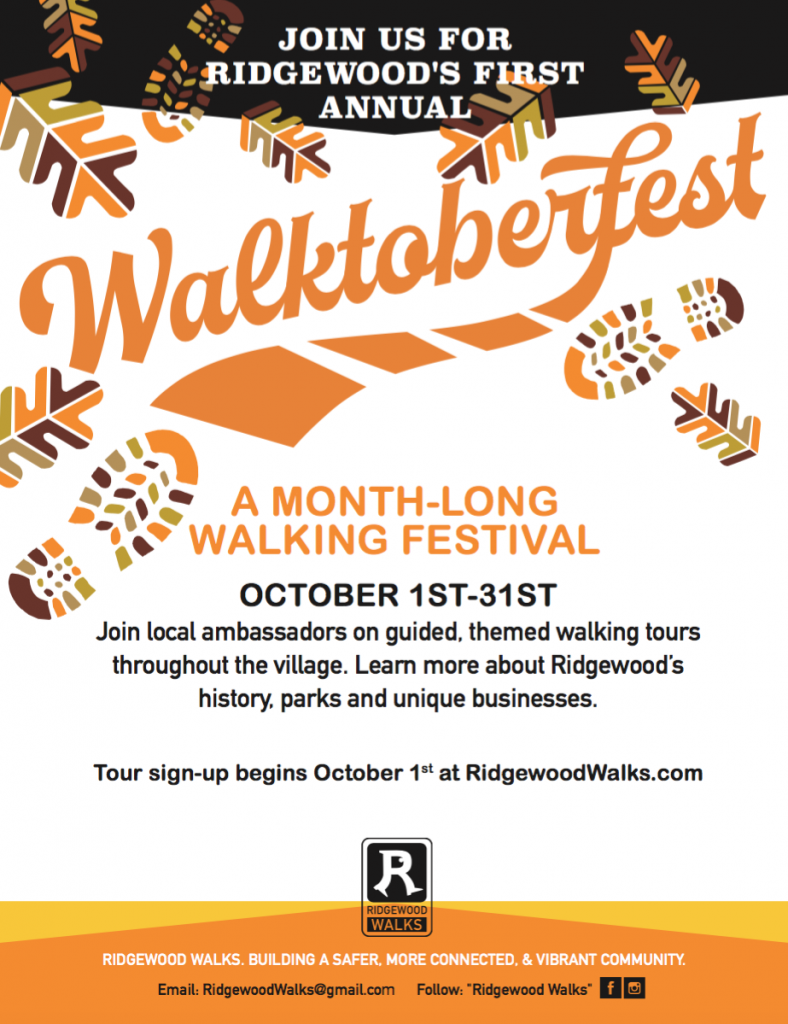 Find Out How Many Calories You Can Burn Walking