Thank you Cleveland Clinic for this delicious heart-healthy recipe that is approved
by their Preventive Cardiology nutrition experts.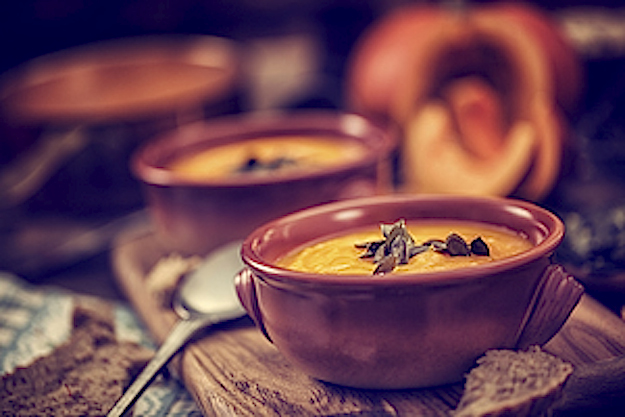 Lentils are full of fiber and protein, and beta-carotene-rich pumpkin puts a great festive spin on this dish. Don't forget the freshly minced ginger and lemon juice to transform this vegetarian-friendly soup into a recipe fit for the holidays. Click here for more healthy go recipes.

---
 2 teaspoons olive oil


 1⁄2 large onion, coarsely chopped
 3⁄4 cup carrot, coarsely chopped
 1 tablespoon minced garlic
 3 cups low sodium vegetable broth
 1 cup dried small red lentils
 1 teaspoon ground cumin
 1⁄2 teaspoon ground cinnamon
 1/8 teaspoon ground red or white pepper
 1 cup canned pumpkin puree
 1 tablespoon fresh ginger, peeled and minced  2 tablespoons fresh lemon juice
 6 tablespoons plain nonfat Greek yogurt
 6 tablespoons unsalted pumpkinseed kernels  6 tablespoons fresh cilantro, chopped
---
Heat oil in a medium sized pot over medium-high heat. Add onion, garlic, and carrots to pot; sauté 5 minutes. Stir in broth, lentils, cumin, cinnamon, and ground pepper; bring to a boil. Cover, reduce heat to medium-low, and simmer 20 minutes or until lentils are tender.
Using an immersion blender, blend the soup mixture until about 3/4 of the mixture is fairly smooth. This effect can also be created by putting about 1/2 or 3/4 of the mixture into a blender and blending until smooth, then adding the blended mixture back into the pot with the unblended soup mixture.
Over medium heat, add pumpkin, ginger, and lemon juice to the mixture; additional water can be added if a thinner consistency is desired. Cook 3-5 minutes or until thoroughly heated.
Divide soup evenly between 6 bowls; top each serving with 1 tablespoon yogurt, 1 tablespoon pumpkinseeds, and 1 tablespoon cilantro. Serve hot.
---
Nutrition Information: (per serving) 
Calories: 190
Total Fat: 3g
Saturated Fat: 0g
Trans Fat: 0g
Cholesterol: 0mg  Sodium: 85mg
Total Carbohydrate: 30g  Fiber: 8g
Sugar: 5g
Protein: 12g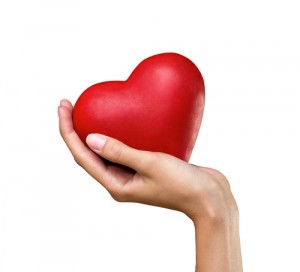 To read more about heart health, see "Are You at Risk for a Heart Attack?"