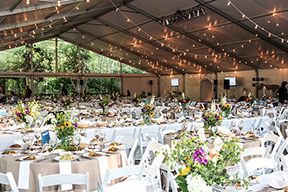 A Swellegant Affair: Flyways not Highways
Saturday, June 11, 2016  •  6 – 11pm
At the Nature Center at Shaker Lakes
Flyways not Highways will celebrate the "ladies in tennis shoes" and many others who helped save 300 acres of wildlife habitat that became the Nature Center 50 years ago. Donned in swellegant summer party attire and tennis shoes, we'll dance under the stars and enjoy all of the splendors of summer over cocktails, local cuisine and live music.
Tickets: Individual: $200 ($125 tax-deductible). VIP: $500 ($400 tax-deductible)
Nature Center at Shaker Lakes 2600 South Park Boulevard • Cleveland, Ohio. 216-321-5935
* * * * * * * * * * * * * * * * * * * * * * * * *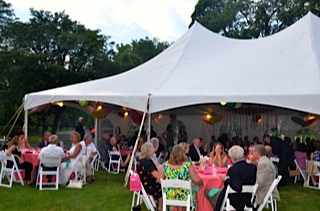 Twilight in the Garden Party •  Friday, June 17th  •  6:00-10pm
The Twilight in the Garden Party will be held at a very special historic home in Shaker Heights. The Garden Party will feature drinks, dinner and a raise the paddle – all to benefit the mission of the Shaker Historical Society, founded in 1947. Engage in and celebrate the Shaker Heights story… past, present and future.
You need not be a member to join us! Tickets will go on sale this Spring.
For more information, call the Shaker Historical Society at 216.921.1201 or visit shakerhistoricalsociety.org.
* * * * * * * * * * * * * * * * * * * * * * * * *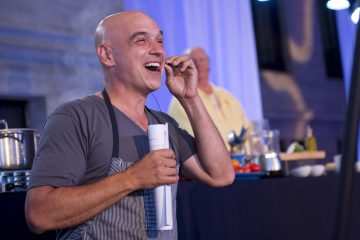 2016 Chef Gala • Saturday, August 6, 2016
Indulge in an evening of tastings from over twenty of Cleveland's renowned chefs including Michael Symon, Douglas Katz, Jonathon Sawyer, Dante Boccuzzi & Kelly Ofandiski, Steve Schmoler, Karen Small. Plus Chef Michael Symon and pal Bobby Flay, fellow competitor on Food Network's "Iron Chef," will treat you to an interactive dinner demonstration.
The event benefits Autism Speaks, the world's leading autism science and advocacy organization.
Tickets: Tickets are $250 and include 2 drink tickets, complimentary valet, tastings from the Cleveland chefs, and family style service during the interactive dinner demonstration.