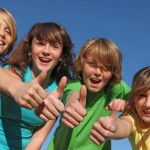 2016 NJ Summer Camp Fairs
Free Admission from 12:00pm to 3:00pm for either date or location
Sunday, January 17 at the Grand Summit Hotel, 570 Springfield Avenue, Summit
For a list of camp options go to http://www.njcampfairs.com/parent/camps-by-fair/summit-1-17-2016

Sunday, January 24 at the Livingston Mall, 112 Eisenhower Parkway, Livingston
For a list of camp options go to http://www.njcampfairs.com/parent/camps-by-fair/livingston-1-24-2016
Families in attendance will meet Camp Directors from a variety of quality Summer Camps and Programs.
At the Sensational Summers Camp Fair, parents have the opportunity to review facilities and programs offered making it easier to narrow their search in finding the right program and location for their children.
Sensational Summers is owned and operated by Barbara Rubin for the purpose of organizing and running summer camp fairs. Barbara Rubin has been running summer camp fairs for over twenty-five years. Many of the camps that routinely attend the fairs have been associated with Barbara's camp fairs for more than twenty years. She also ran camp fairs for Women's American ORT and the American Camping Association of NJ for many years.