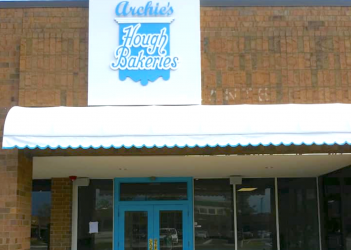 If you grew up with Hough Bakery's birthday cakes, you'll be excited to learn that the bakery is moving back to the east side this spring. Archie's Hough Bakery's new location will be at 3365 Richmond Road in Beachwood, across from Moxie. Currently the site is being renovated.
Archie Garner worked as a pastry chef and baker of Hough Bakeries. In 1994, Garner opened up his own bakery on Lakeshore keeping that familiar buttery cake flavor and all the memories alive for Hough Bakery fans.
Stay tuned for opening info!