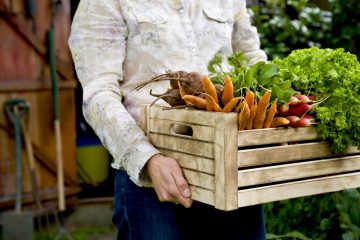 Two River Dairy is partnering with Dreyer Farms to bring you this seasons best local produce. And the best part? You can have it delivered right to your home. The cost of the 27 week box is $30 per week or $810 for the season.
You have to register with
Two River Dairy
to be eligible for CSA delivery. To sign up, register for Dreyer Farms CSA at 
www.dreyerfarms.com 
 and select the option for "Two River Dairy CSA". Then, add the CSA Delivery option to your cart on Two River's site. If you are not already a Two River customer, you will need to sign up: 
www.tworiverdairy.com/registration
.  There's a $5 weekly charge but if you spend $35 on other Two River Dairy products the delivery fee is waived.