By Meg Huff, TipsFromTown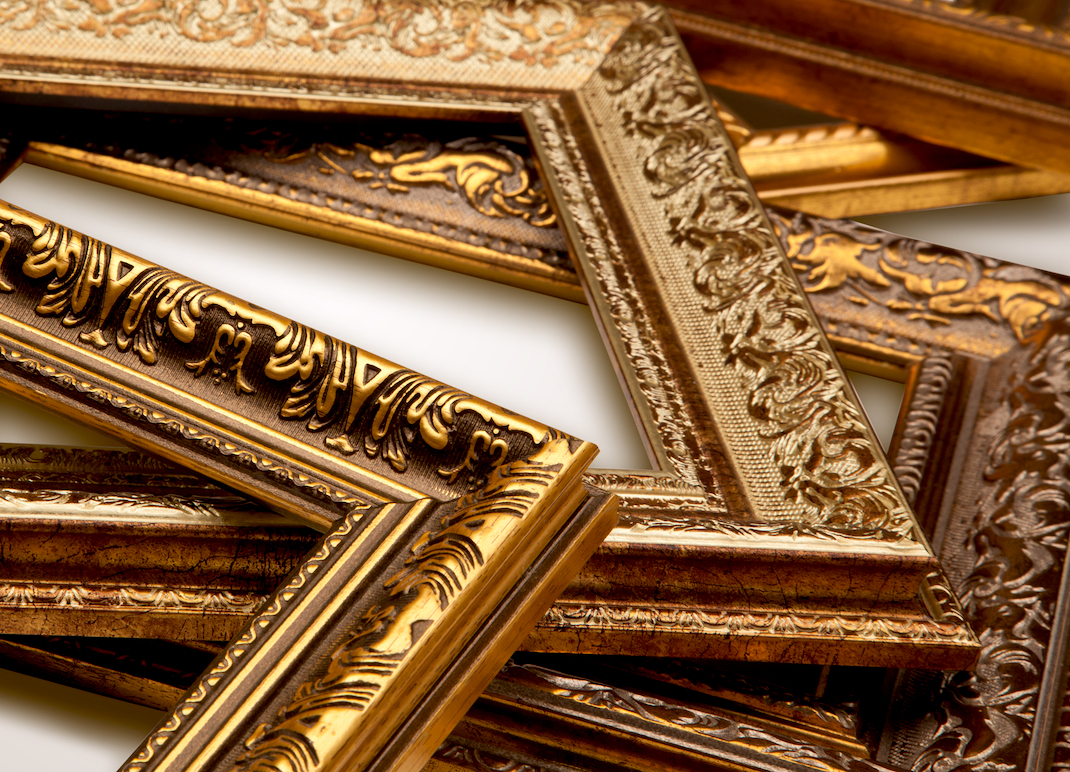 I recently unearthed a frame from my grandmother's belongings collecting dust in the basement.  After passing by the painting numerous times, it's age intrigued me.  I began to wonder if there was a story behind it.  It had been in the family for years and after my grandmother's passing it was given to my father.  The history and vintage appeal made it the perfect addition to my almost century-old home.  When I took a closer look, I was thrilled to discover that the frame was hand carved by a company here in Cleveland whose doors were still open: The Bonfoey Gallery.
The Bonfoey Gallery currently, located downtown Cleveland, OH on Euclid Avenue has been a prominent presence for over 120 years!  Established in 1893, the company is known for its intrically hand carved gilded wood frames.
Dating back to the 19th century, Asher Bonfoey, a violinist for the Cleveland Philharmonic, made a hand carved frame to give to his wife Della as a gift.  The gift attracted many admirers resulting in requests for frames of their own.  The demand blossomed into a business.
The Bonfoey's early clients include John D. Rockefeller and Henry Ford. In 1928 Bonfoey hired George R. Moore and started him in the front office as a sales person.  Moore learned each facet of the business, including frame making, as he was being groomed to be Asher's successor.  The company was transferred to George in 1939. George expanded the company and began selling artwork in  1953. George's son, Richard G. Moore, followed in the footsteps of his father and started working at the Bonfoey Gallery as a teenager. In 1973, Richard was named owner and President in 1973.
On top of the continued tradition of the hand carved wood frames, Richard G. Moore's business offers:
• art restoration
• art appraisals
• storage, shipping
• installation
• gold leafing
• custom gilding
Bonfoey also boasts an unparalleled roster of approximately 100 artists with a consignment inventory of over 2000 works.
Secretly, I love watching Antiques Roadshow on television and this adventure made my treasure hunting dreams come true! As to the value of my painting and original Bonfoey frame…I'll have to save that for another time.
The Bonfoey Gallery, 1710 Euclid Avenue, Cleveland, OH 44115. 216.621.0178.