This year's Grand MArshal is Bill Homan.
Find out the details about the 2019 parade.
Bill Homan was born to parents Hope & Charles Homan in Cleveland, both representing families from Cork and Mayo.  He is a graduate of St. Ignatius High School and Cleveland State University.  He married his wife Patricia, daughter of Irish born parents Nora and John Corcoran in 1977, and have three children:  Heather, John and Erin.
Bill is a member of numerous Irish organizations in the Cleveland area. Most notably, he is active Charter Member #10 of the Irish American Club – East Side. As a founding member of the Irish American Club – East Side, he served as President (1980-1982); and organized a committee to acquire a permanent home for the club in 1981, which is still their home today.  Throughout the years he served in several board positions and chaired numerous committees and events.  In 1988, he was honored as the Lake County Irishman of the Year; and in 1999 was honored as the Irish American Club – East Side Member of the Year.
Bill is a long-time member of the West Side Irish American Club and the former Irish Heritage Club.  He has served on the board of The Mayo Society and the Irish American Archives Society.
Along with his dedication to his Irish heritage, he is also a dedicated Catholic.  Bill is not only a member of the Ancient Order of Hibernians Bluestone Division (formerly the Western Reserve Division where he served as President); he is also a member of the Holy Name Society of his parish, St. Justin Martyr in Eastlake, where you can find him at Holy Hour every Wednesday evening and at Mass on Sundays.  In 2000, he was named Man of the Year by St. Justin Martyr.
Bill has also been a long-time supporter of the United Irish Societies, the Padraic Pearse Center, the Irish National Caucus, the Cleveland Feis Society, and many of the Irish festivals.
Cleveland's 2019 St. Patrick's Day Parade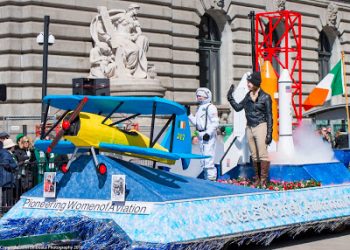 ---
Everything You Need for a St. Patrick's Day Feast!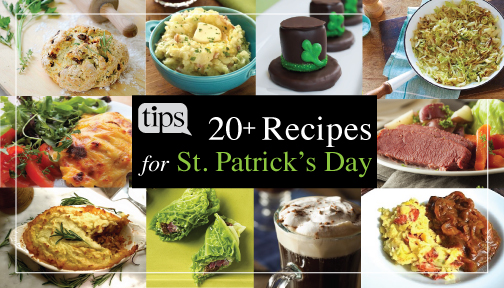 ---
The Best Corned Beef in Cleveland