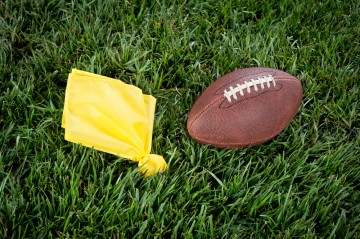 Flag Football will now be offered for the youngest of Hilltoppers!  Summit Youth Football, one of the most popular youth sports programs in town, will be sponsoring – for the first time – an NFL Flag Football Program. The program is open to both boys and girls in grades K through 4.
Flag football gives players the opportunity to engage in non-contact, continuous action while learning the fundamentals of football, lessons in cooperation and sportsmanship. The ultimate goal of this program is to help young players succeed both on and off the field by emphasizing teamwork and cooperativeness. Mark Ozoroski, Assistant Department of Community Programs Director is "looking forward to a successful and enjoyable first season of flag football in Summit."
Registration for the program is now open through the Summit Department of Community Programs (DCP.) Click here to register.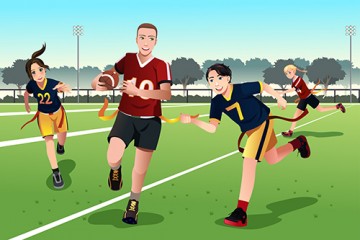 HERE ARE THE DETAILS:
Who can play? All Summit Students in grades K through 4
What days are games and practices? Games and practices on Saturdays and Sundays.
When does the season start? The season starts on September 10 and runs through October 29 (Times TBD)
Where do they play? Upper Tatlock/Investors Bank Field, 26 Butler Parkway, Summit
What is the cost? The fee is $120, which includes a $20 field user fee, jersey, flags, and a drawstring bag for each player.
Where can I get more information? For more information on the NFL Flag Football Program, visit nflflag.com. For further details on Summit's NFL Flag Football program or to register online, visit summitcommunityprograms.com