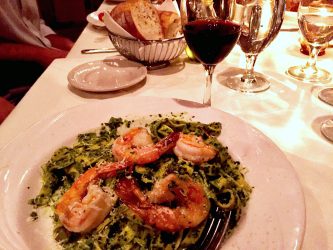 We've only lived in Ridgewood a few years but still I have no excuse for never having been to La Laterna.  There are so many great restaurants in Ridgewood but I was missing something I'd had when I lived in Brooklyn: a warm and cozy go-to spot that served consistently delicious food and felt like "home." So last weekend when we were brainstorming with friends on where to go for dinner, I suggested that we go to "that charming Italian restaurant near Tarvin. "You mean La Laterna?" my friends asked. "We go there all the time. You'll love it." And it really was exactly what I was missing from my Brooklyn days.
As owner Joanne Karoutsos greeted me and my husband, she recognized our friends and asked about their families. As she shared with us what her husband, Chef Apostolos, was cooking that night, I felt more like guests in someone's home than in a restaurant. I was excited to hear that there was a pasta on the menu that featured kale. If you've been perusing our site lately, we've been chatting a lot about kale so that's what I ordered: Tagliatelle pasta with a Kale pesto with Jumbo Shrimp. It was delicious. The shrimp was perfectly cooked and I was surprised just how tasty kale could be! My friend had scallops that she raved about. My husband had the veal with eggplant and linguine with clams.
By far though, the best thing about this spot is the how it feels to be there. It's warm, cozy and feels like home.
La Laterna, 29 West Ridgewood Ave, RIdgewood.

---
See some of our other favorite spots in Ridgewood.
My Favorite Spot for Girls' Night Out.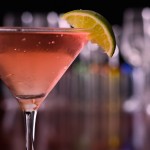 Love BBQ? You have to try this takeout spot.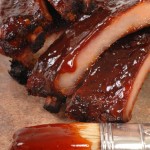 Heather's favorite deli for a Corned Beef Sandwich?