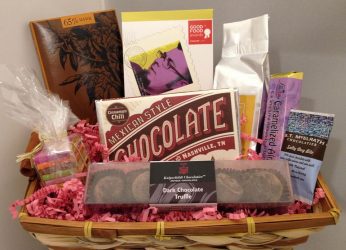 Mother's Day Pop-Up Shop: The Chocolate Path
Short Stories Community Book Hub, 32 Main Street, Madison
Friday, May 6 from 1:00PM to 5:00PM
Susan Fine brings her mobile chocolate shop to Short Stories with products from the best chocolatiers using the finest dark chocolate and freshest spices and ingredients.  The last time Susan was there I purchased a box of Mexican hot chocolate and a 77% cacao dark chocolate bar, and both were delicious!
Even if Mom's trying to watch her figure, she can enjoy the health benefits of dark chocolate.  And while you are there, you can also find a good book that Mom might have mentioned she'd enjoy reading.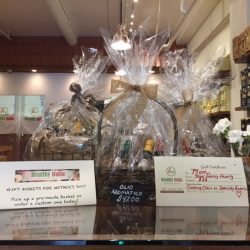 Healthy Italia, La Buona Cucina
55 Main Street, Madison
Does Mom love Italian food?   Go to Healthy Italia in Madison and put together a personalized gift basket to include all of her favorite Italian foods. Surprise her with a variety of hand-picked Italian ingredients to prepare an authentic meal. Then she can relax while you put a delicious meal together for her!
At Healthy Italia, you'll find fresh bread, cheeses, pastas, sauces, olive oils, condiments, jams, fruits, and more.  http://www.tipsfromtown.com/healthy-italia-shop-experience-cook/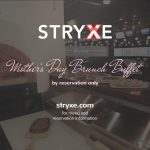 Stryxe Mother's Day Brunch Buffet
Stryxe Event Venue, Madison Plaza, Madison
10:00AM or 12:30PM (reservation required)
Looking for something more interactive than a restaurant brunch?  Here's a fun way to spend Mother's Day with the entire family. Stryxe entertainment Venue is having their first Mother's Day Brunch & Bowling event.
The menu includes personalized omelets, carving station, assorted seafood, pastas, pizza, fruits, veggies, and desserts. Unlimited non-alchoholic beverages, and one mimosa or bloody mary per adult.
Package price includes brunch plus 1.5 hours of unlimited bowling.
10AM or 12:30PM seating. Space is limited, reserve ahead at mothersday@stryxe.com
$55 per adult / $27 per child (age 12 and under)
Brunch only $45 per adult / $17 per child (age 12 and under)
http://www.tipsfromtown.com/stryxe-entertainment-venue-madison/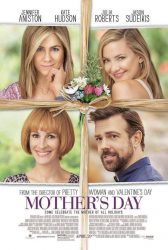 MOTHER'S DAY Movie with Mom
Bow Tie Cinema, Lincoln Place, Madison
Bow Tie Cinema on Lincoln Place in Madison will feature the newly released "Mother's Day" movie starring Jennifer Aniston, Julia Roberts, and Kate Hudson.
The movie is rated PG-13 and movie times are 1:15PM, 4:15PM, and 7:30PM.
Two casual restaurants are conveniently located on the same block. Grab a bite to eat with Mom before or after the movie at either Romanelli's Italian Eatery or Yakuma Japanese.  Both are casual, with no reservations needed.  Simply depends on what type of food Mom's in the mood for on her special day.
Mother's Day Brunch Preparation Class
Kings Food Market Cooking Studio, Short Hills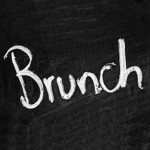 11:00AM to 2:00PM (registration required)
You're probably thinking, "what Mom wants to cook on Mother's day?" However, this participation class is an interactive way to prepare brunch along with Mom in someone else's kitchen. Without the clean-up! You'll participate along with chef Blake Swihart in preparing and sampling a menu that will include wild mushroom tartlets, spring salad w/goat cheese croquettes, chicken paillard w/garlic and herbs, penne pasta w/pea pesto, grilled vegetables w/lemon glaze, and Spring fruit croustade.
Adult class for ages 18 or older. $60 per person, pre-register below
http://kingsfoodmarkets.com/in-store-events/mothers-day-brunch-359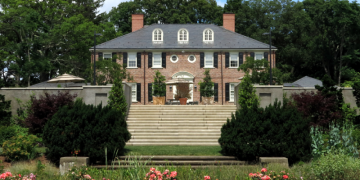 Greenwood GardensOld Short Hills Road, Short Hills
Hours:  10:00AM to 4:00PM
Could there be a lovelier way to spend an afternoon than a leisurely stroll through blossoming flowers and pristine gardens?
Take Mom to Greenwood Gardens, and enjoy live music in the garden from 12:00PM to 3:00PM.  Free to members and children under 12; $10 non-members, $5 seniors (65+), and students with ID
http://greenwoodgardens.org/mothers-day-at-greenwood/