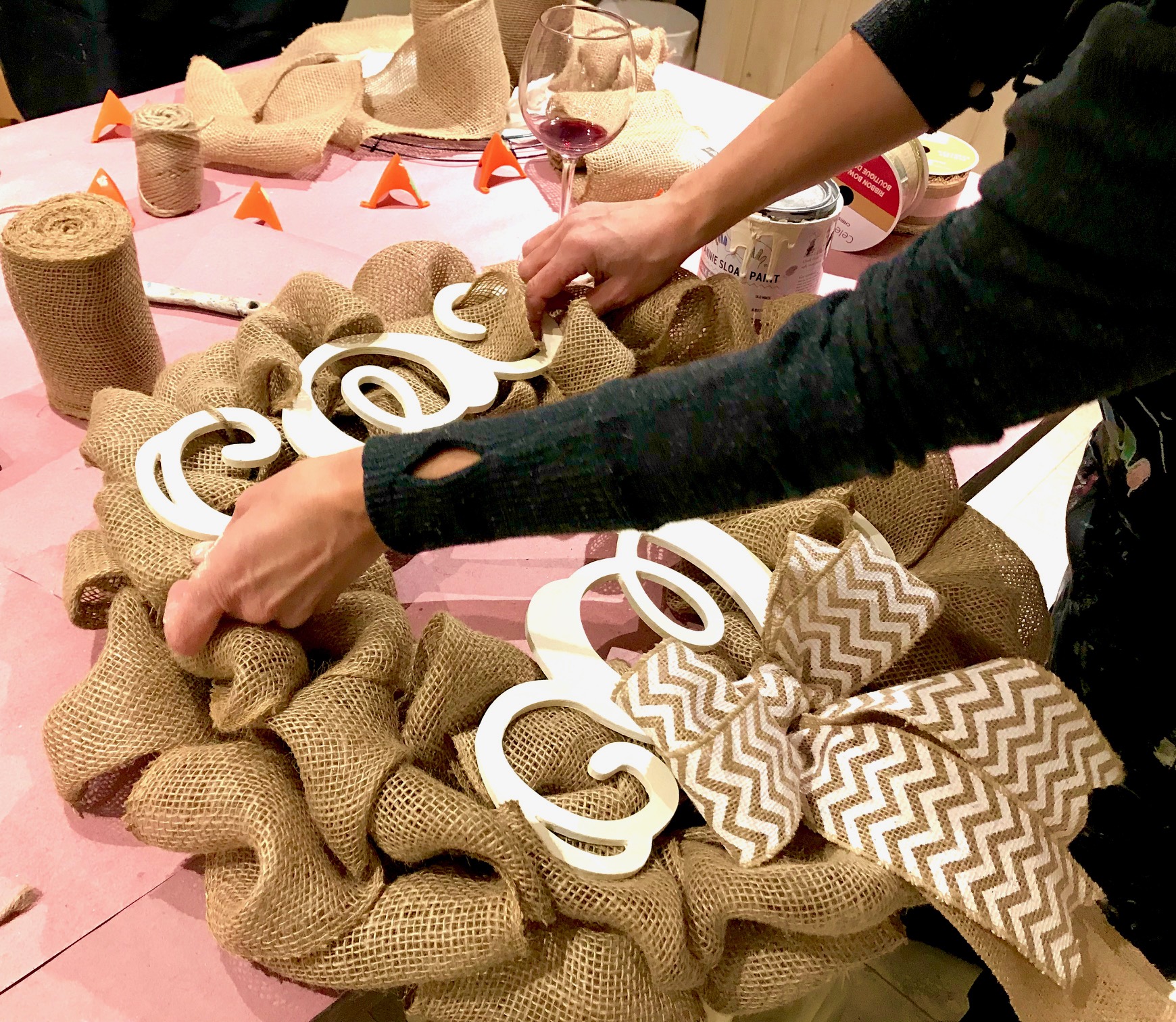 What it is: 90 minute craft workshop.
Why I liked it: I was making something that I would use (I have enough canvases stashed in the back of my closet)
Cost: $55
Last week, I took a class at Made by Jude & Co., Ridgewood mom Judy Flowers shop. You might recognize her or her name; her shop used to be in Waldwick and she just moved to the border of Ridgewood and Midland Park 3 weeks ago.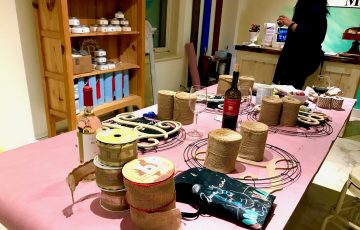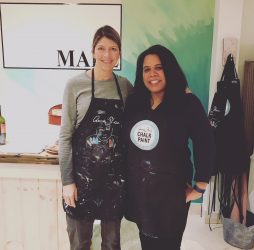 Our project was a personalized wreath made with woven burlap. We spent about an hour and half sipping wine, chatting, listening to music and with Judy's guidance, creating our beautiful door wreath. Each wreath came out a little differently but each one was beautiful. We chose the paint color for our initial from her stash of Chalk Paint.
And we all walked out with a ready to hang wreath. One woman made hers as a gift for her parents–great idea for an anniversary gift or house warming.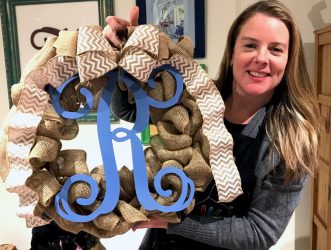 She also sells Chalk Paint. It's a decorative paint that can be used to refinish furniture and is extremely forgiving. It rarely requires any sanding or prep and finishes with just 2 coats. If you don't think you have the knack or inclination to remake an old piece into something new, Judy will do it for you. You choose the paint with her and she'll turn it into something fresh and new.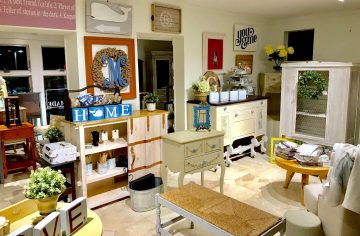 She has several workshops coming up including a personalized tray that looks lovely. She also is able to offer birthday parties in her basement kids' workshop
.Made by Jude & Co., 26 Goffle Rd. Midland Park, NJ. 201-389-3588.
---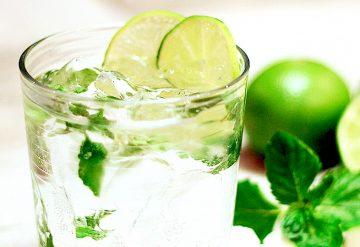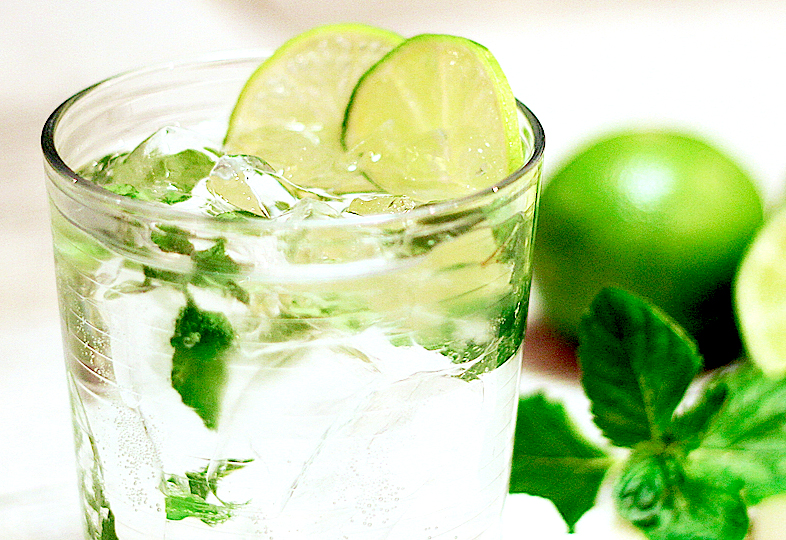 ---
You Take Care of Wrinkles on Your Face…
But Are Your Legs Giving Away Your True Age?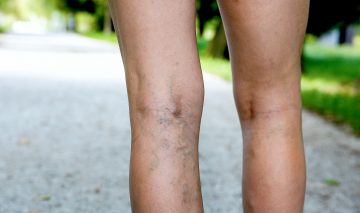 ---
15+ of Our Must-Have Family Games.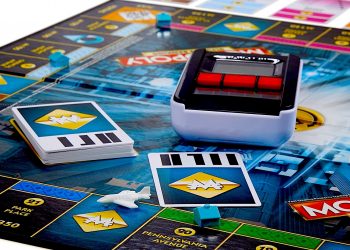 ---
East Coast Sleep Away Camps Are Expensive:
We Have Another Option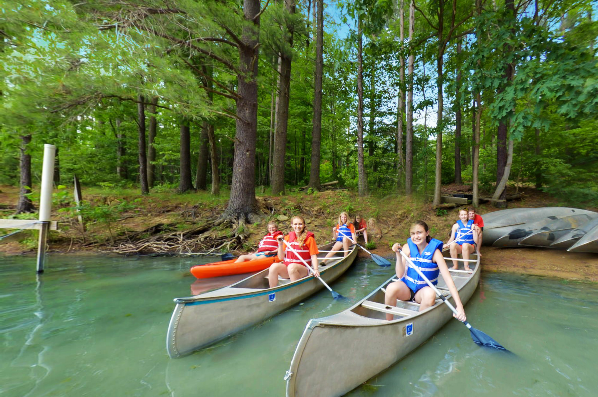 ---
Curious About Your Roots? Try One of These DNA Kits